The New Youth Volunteer Guidebook
Volunteer New York!'s Youth Volunteer Guidebook is now a free interactive app made to help inspire youth to be local changemakers.

This guide highlights local nonprofits that offer youth and family-friendly volunteer opportunities throughout Westchester, Rockland and Putnam. The app makes it easy to find the right volunteer opportunity for youth sorted by age groups (for ages 13-18). As well as including volunteer resources, tips and videos, the all new youth guidebook is an extension of Volunteer New York!'s mission to inspire action and help all members of our community live up to their true potential.

If you're a parent or mentor that's tried to convince a youth to start researching volunteer opportunities, or why volunteer experience is great for their resume, and have watched them wait until the last minute to get the required service hours they need for certain requirements—let them know there's an easier way now to get started volunteering. And it's fun. And it's waiting in the app store.
The Youth Volunteer Guidebook from Volunteer New York! is made possible with support from the Carvel Foundation.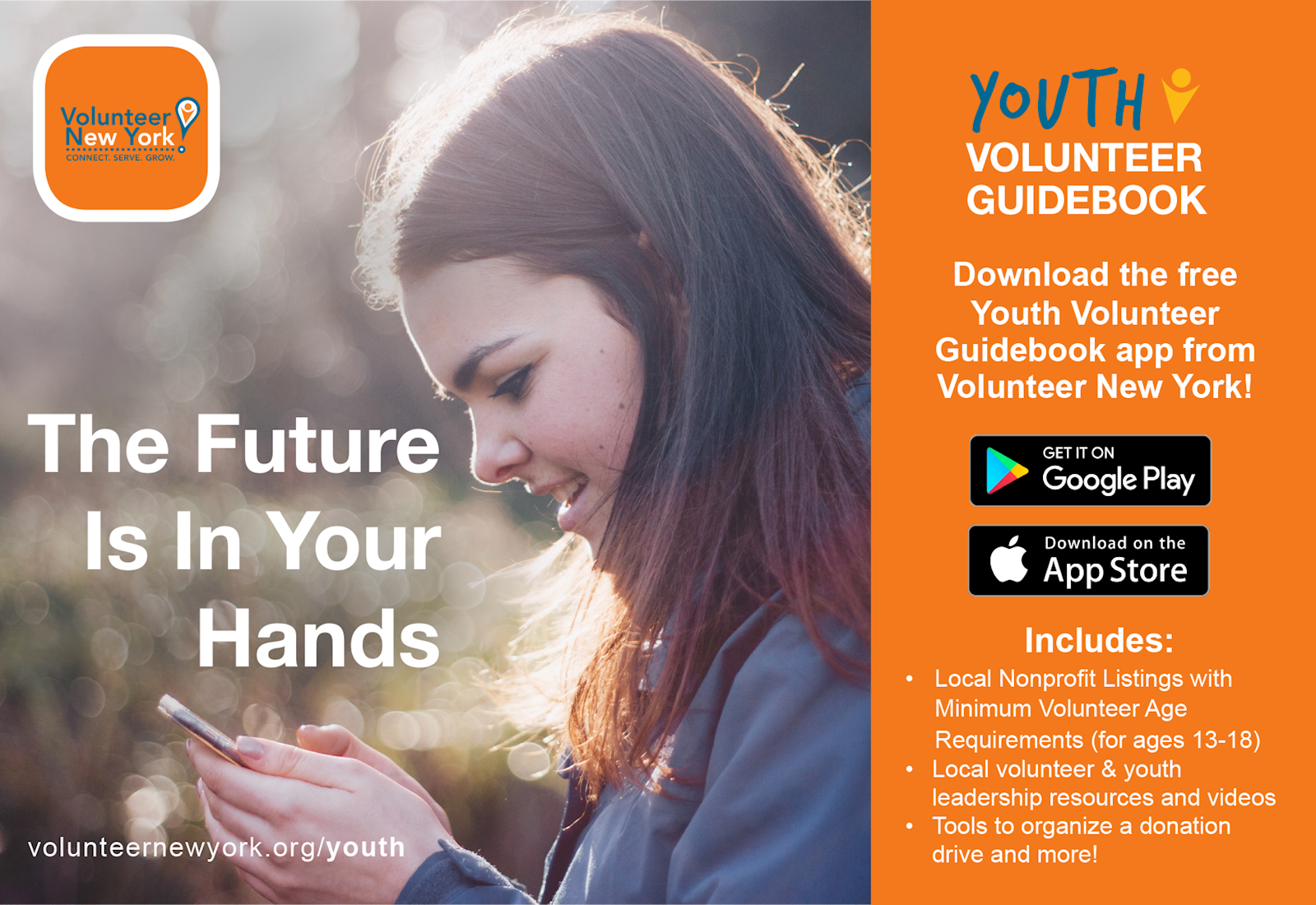 ---
Schools and Groups
The benefits of service are tenfold. Volunteer service is a great way for youth to connect with their local communities and to explore various career paths. As such, we provide a variety of supports for local education facilities and youth groups. In addition to our referral database and Youth Volunteer Guidebook, our staff can provide support for your program. For example, you can;

Schedule our staff to present our Be The Change program to your students; a presentation that encourages service and shows how youth can use volunteerism for professional and personal development

Use our group management software to organize your service club and find service opportunities for your group

Visit volunteerneywork.org/holiday for ideas and new ways give back during the holiday season.

Visit

volunteernewyork.org/summer

before the school year ends to find great opportunities for youth and groups during the summer.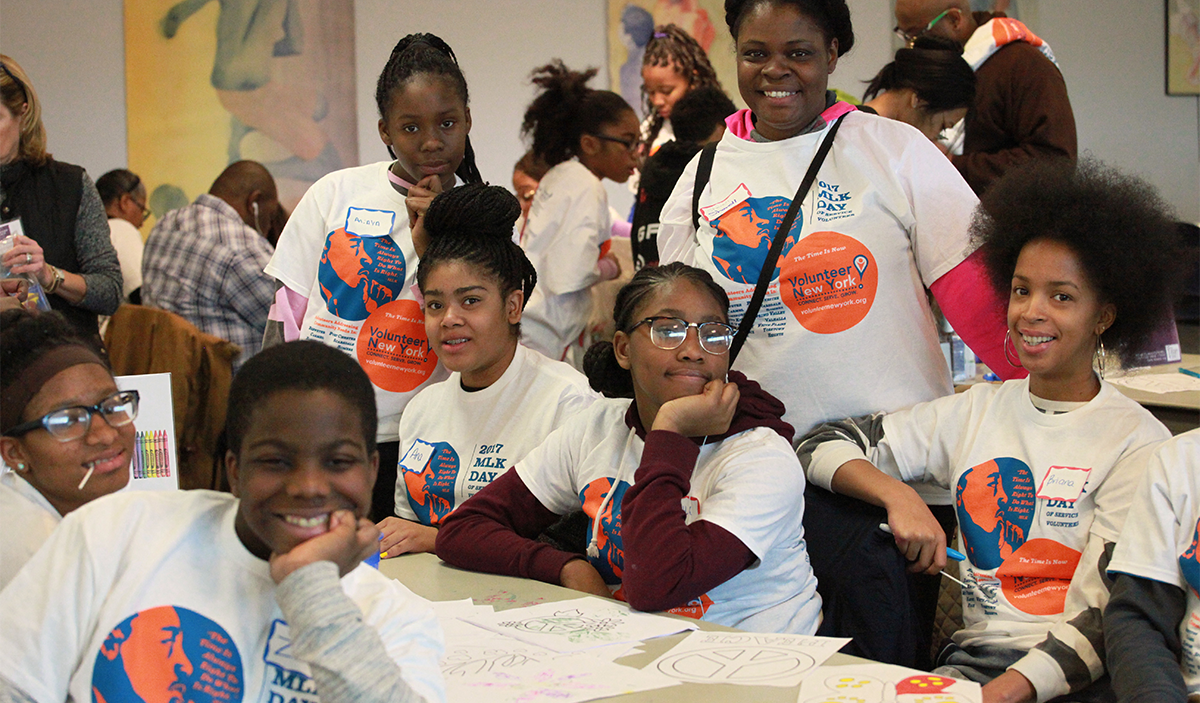 Families in Service
Re-defining family time - service as a family activity. Volunteer service is a great way for families to work together and to bond over common interest. Our website provides a variety of tools for families who are looking to play an active role in their communities. Whether it is for a single day or for a long-term project, your family can make a difference. Here's a couple of ways you can get your family involved;

Find a service project for your family through our service database or through the

Youth Volunteer Guidebook

.

Register your family as a team

in our database

.

Join a local program that encourages volunteerism and for family involvement.
For more information on how your family can serve please email us at volunteer@volunteernewyork.org or call 914-227-9301.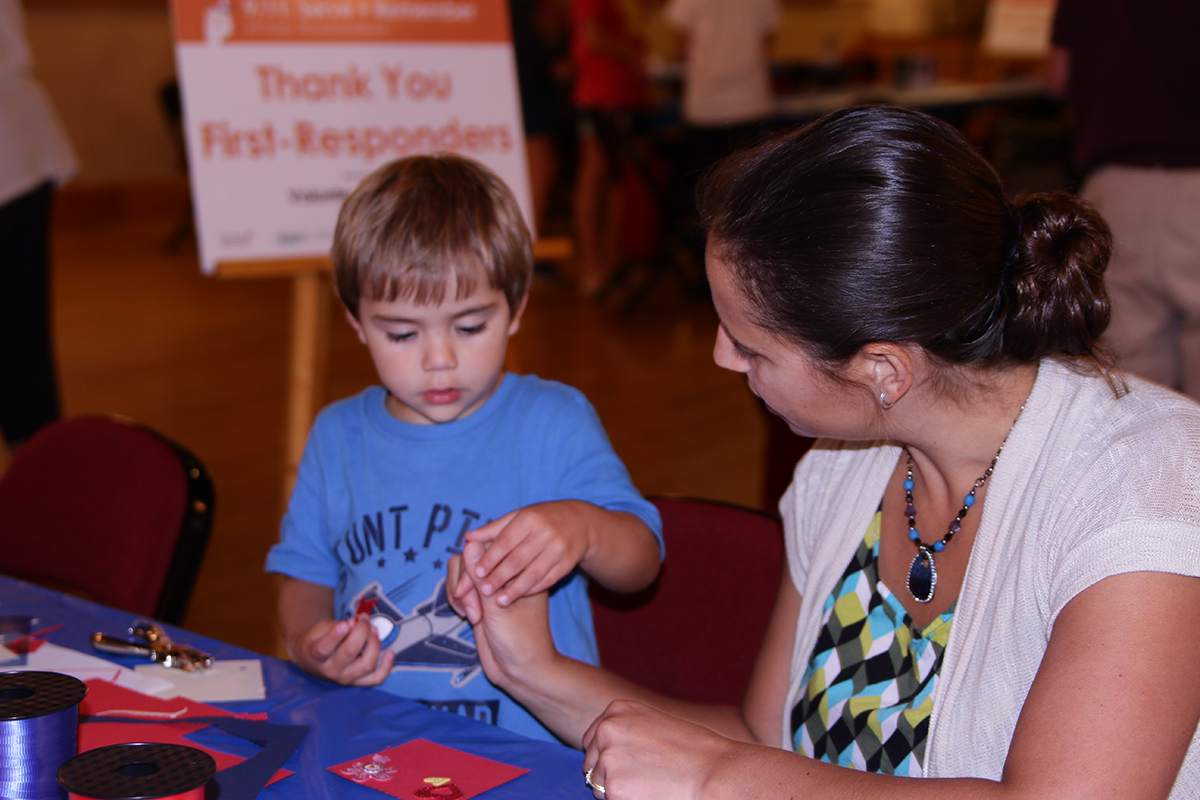 Please wait...