Volunteer Spirit Awards
The 38th Annual Volunteer Spirit Awards breakfast benefit will take place in Tarrytown on April 20, 2018. Six awards will be presented this year to the best and brightest local volunteers for their impact and dedication to local nonprofits and causes. Event sponsorship opportunities are now available
—
please contact Elisabeth Vieselmeyer at 914-227-9307 o
r
evieselmeyer@volunteernewyork.org
for more information.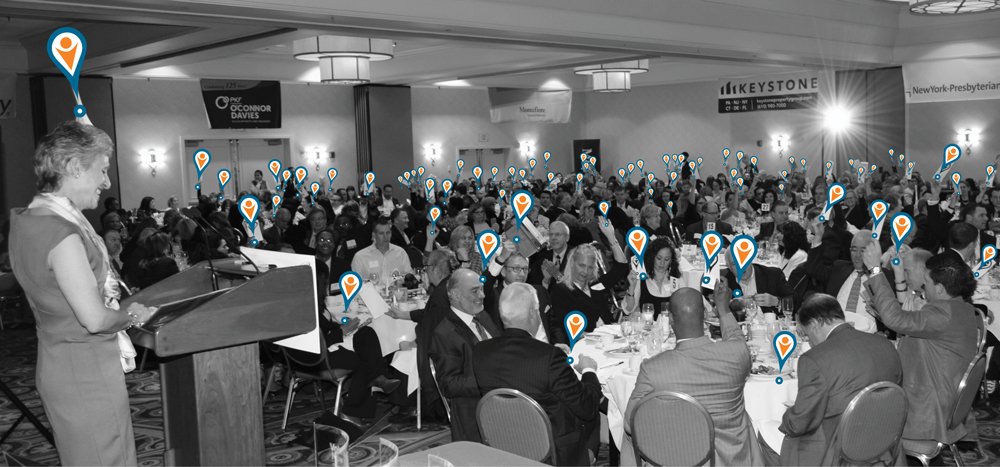 Nominations now open for the 2018 Volunteer Spirit Awards
---
2018 Volunteer Spirit Award Categories
---
Education and Literacy Award
Honors volunteers dedicated to education and literacy through activities including, but not limited to, tutoring, adult literacy, library-based initiatives, early childhood education, and intergenerational programs.

Going Green Award
Honors volunteers who work to protect and beautify our environment and natural surroundings, advocate for the preservation of our planet and strive to instill these values for our community.

Quality of Life Award
Honors individuals who work to improve the quality of life in the following areas, including, but not limited to, working to reduce illness or with the disabled, homeless, elderly, and veteran populations, as well with those with substance abuse problems or mental disabilities.

Safe Community Award
Honors volunteers who work to provide, promote and improve safe behavior in areas including, but not limited to, emergency preparedness, disaster response and relief, First Aid, fire prevention, internet safety.

Social Advocacy Award
Honors volunteers who advocate for and support the righting of injustice in our community in areas such as, but not limited to, human rights, minority rights, domestic violence, housing, job preparedness, etc.

Youth Leadership Award (Individual or Group)
Honors one youth (age 21 years or under) or group of youth for her/his/their outstanding volunteer service for a cause or nonprofit.
Thank You To Our 2018 Steering Committee
---
Joanne Kirkpatrick, Chair