"A leader is one who knows the way, goes the way, and shows the way." - John Maxwell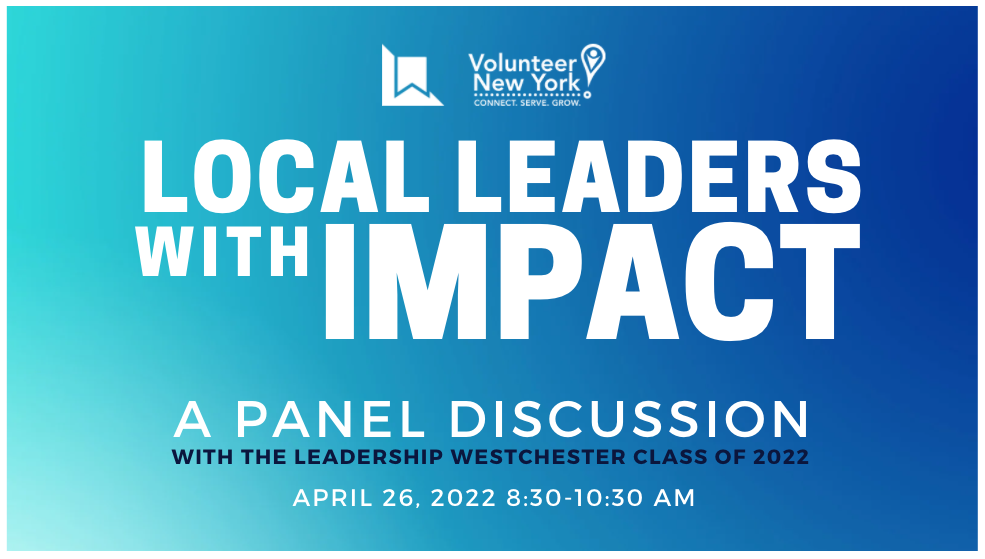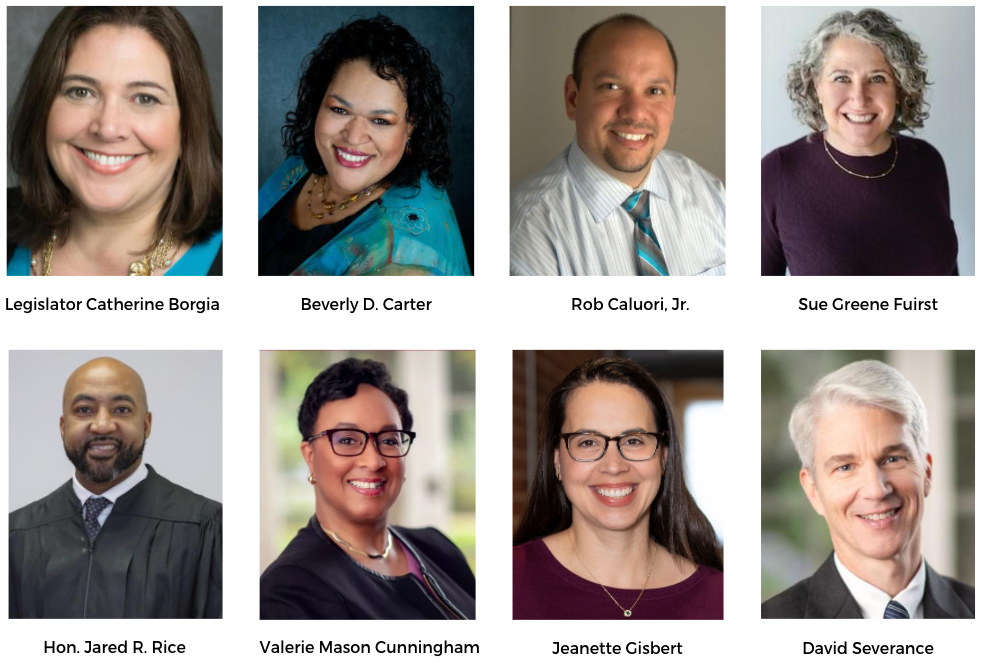 About Panel
---
Each year Volunteer New York! invites our community to join the current class of our
Leadership Westchester
program as they are introduced to a group of local leaders from different sectors who have a deep impact on our community. As part of what is currently the 25th anniversary year of our Leadership Westchester program, this year's speakers are all graduates of Leadership Westchester.
During this morning session, the panelists will share insights into their personal mission, their leadership journey, and the connection motivation, inspiration, and community engagement have had on their ability to create impact. Join us for this special event! While tickets are free, advanced registration is required.
For questions and more info, please call 914-227-9310.
When: Tuesday, April 26, 2022
Where: The Picture House Pelham, 175 Wolfs Ln, Pelham, NY 10803
Legislator Catherine Borgia, Chair, Westchester County Board of Legislators (LW 2011)

Beverly D. Carter, Founder and Executive Director, A Renewed Life Global, LLC (LW 2019)

Rob Caluori, Jr, Chief Financial Officer, Westchester Library System (LW 2019)

Sue Greene Fuirst, Founder and Executive Director, Spiral Giving (LW 2017)

Hon. Jared R. Rice, New Rochelle City Court Judge (LW 2014)
Moderator:
Dr. Valerie Mason Cunningham, Managing Principal, Pride Matters, LLC and Volunteer New York! Board Chair (LW 2018)
Greetings:
J
eanette Gisbert, Executive Director, Volunteer New York! (LW 2009)
Closing and Q&A about Leadership Westchester:
David Severance, President, New Door Leadership and Leadership Westchester Facilitator (LW 2003)
Schedule
---
8:30 - 9:00 AM - Coffee and mingling
9:00 - 10:00 AM - Panel presentation
10:00 - 10:30 AM - Q & A from audience, moderated by David Severance, Leadership Westchester Facilitator