Thank you to all who joined us in
celebration of local leadership!
Recorded live on Tuesday, June 22
---
2021 Leadership Westchester Graduation Program
June 22, 2021 • 5:30-6:30 PM
---
Welcome Remarks - Valerie Mason Cunningham (LW'18)
Chair, Volunteer New York!
Introduction of Alumna of the Year - Jeanette Gisbert (LW'09)
Executive Director, Volunteer New York!
Remarks by the Class of 2021 - Lucille Renwick (LW'21)
Chief Communications Officer, Wellspring Philanthropic Fund
Remarks and Presentation of Certificates - David Severance (LW'03)
President, New Door Leadership
Greetings from Alumni Association - Jill Gottlieb (LW'13)
Coordinator, Ken Hamilton Caregivers Center Program, Northern Westchester Hospital
Leadership Westchester is generously supported by M&T Bank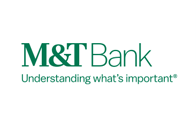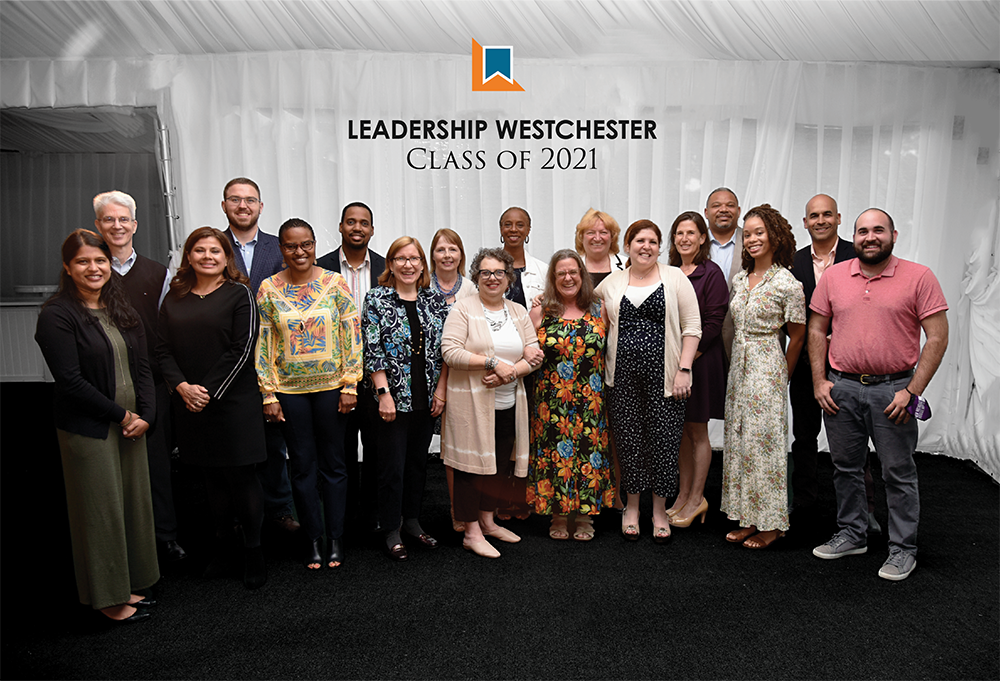 Congratulations to the Leadership Westchester Class of 2021!

Ilana Arbeit, Charles Newman Co.
Wendy Armstrong, Volunteer New York!
Fabian O. Butts, Securitas Electronic Security, Inc
Mavis Edme, HSBC
Laurie Hirsch Schulz, LHS Coaching
William Iannuzzi, Boys & Girls Club of New Rochelle
Brintha Jeyalingam, My Sisters' Place
Joel Jimenez, Hudson Link for Higher Education in Prison
Helen Jonsen, NYC Economic Development Corporation
Brendan Klein, Westchester Institute for Human Development
Maya Lloyd, Hope's Door
Julieta McPherson, Community Capital New York
Arlene R. Penn, Avatar Awareness
Lucille Renwick, Wellspring Philanthropic Fund
Max P. Silverman, Yonkers Partners in Education (YPIE)
Richard St. Paul, The St. Paul Law firm
Susan Wolfson, White Plains Presbyterian Church
Persephone Zill, Women's Enterprise Development Center (WEDC)


Congratulations to the Leadership Westchester 2021 Alumna of the Year!
ROSEMARY BYRNES, LEADERSHIP WESTCHESTER CLASS OF 2019
Rosemary is currently Senior Director, Patient Experience and Caregiver Services at Westchester Medical Center Health Network, a 10-hospital, 1,700-bed healthcare network. In this role, Rosemary transformed the network's patient advocacy, experience, employee engagement, and volunteerism. She has spearheaded the network's COVID-19 pandemic resiliency strategies, leading to hundreds of thousands of vaccinations, meals donated to frontline healthcare workers, and funds generated into the local economy.
Prior, Rosemary held multiple roles at the Citi Foundation, the philanthropic entity of the global bank Citi. Through grant-making strategies and partnerships with non-profits providing college, career, and economic opportunities, Rosemary expanded the foundation's reach to hundreds of thousands of youths in low-income communities across the nation. Rosemary also led Citi's employee volunteerism, including launching Citi's Global Community Day, which has grown to over 100,000 participants around the world annually. She contributed to Citi's receiving the Points of Light Corporate Engagement Award of Excellence presented by President George H. W. Bush in 2007.
Rosemary has a Master of Arts in Higher Education Administration and a Master of Arts in Counseling from Bowling Green State University. She has a Bachelor of Science in Applied Social Science from Binghamton University.

Now is your chance to lead the life you've wanted by unlocking your potential to inspire, impact, and create change.
It starts with you. Is this your time? Classes start in October. Applications close July 30.
Watch below to hear from top local leaders about their LW experience!
Seeking new and diverse community voices to step up and lead!
Join an amazing alumni network and learn the same leadership concepts taught at top business schools!