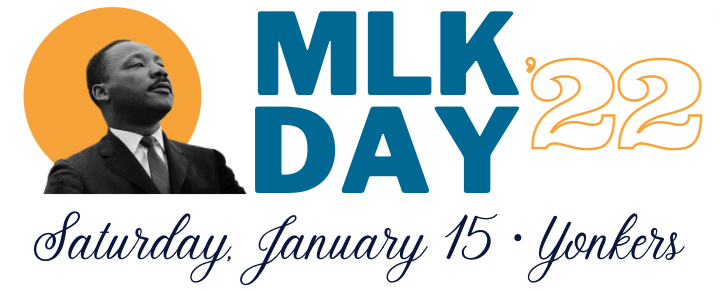 Thank you to all volunteers who joined us Saturday, January 15, in honor of Dr. King at the Afya Foundation!
Over 1,750 pounds of humanitarian and medical supplies were sorted for shipment to Haiti and relief in Kentucky and Louisiana.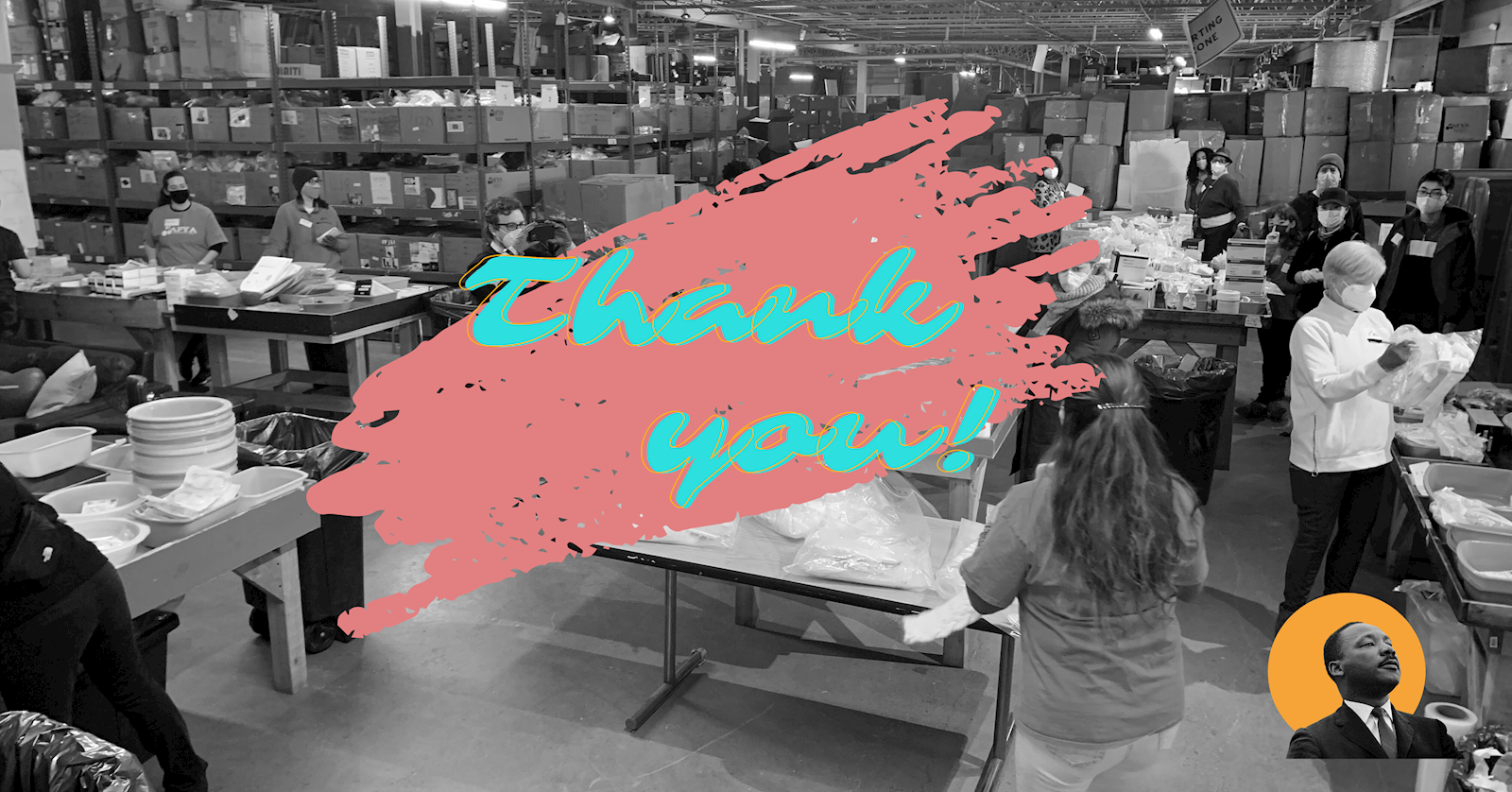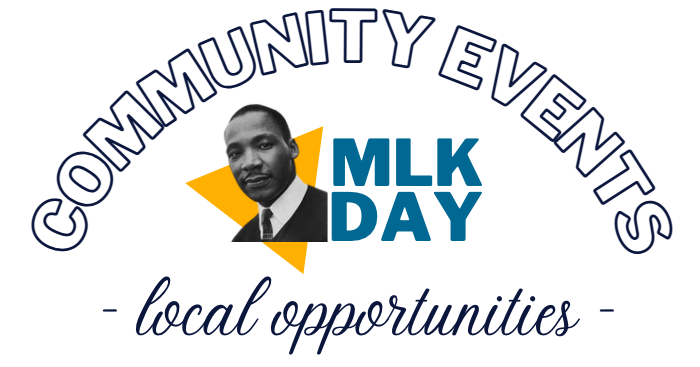 Check out these great ways to take action in honor of Dr. King from some of our local friends:
NEIGHBORS OF THE ONONDAGA NATION: Ahead of the national holiday celebrating the birth of Civil Rights leader Dr. Martin Luther King, Jr., we ask you to honor his legacy by taking action. While his primary passions were Civil Rights, eradicating poverty, and ending militarism, he also strongly supported Indigenous Rights. In his 1963 book Why We Can't Wait, Dr. King wrote, "Our nation was born in genocide when it embraced the doctrine that the original American, the Indian, was an inferior race. Even before there were large numbers of Negroes on our shores, the scar of racial hatred had already disfigured colonial society. … Moreover, we elevated that tragic experience [genocide] into a noble crusade." Neighbors of the Onondaga Nation (NOON) is joining with others across NYS in calling for Governor Cathy Hochul to include $60 million in the 2022-23 NYS Budget, $20 million for each of these three schools, plus $6 million ($2 million per school) on an annual basis for maintenance and improvements moving forward.
Now through January 17
NEW ROCHELLE: Winter-appropriate clothing is a basic necessity, yet for many children in Westchester, it is a luxury their families struggle to provide. Over 60,000 Westchester children live in low-income homes, with 36% of public school children qualifying for free or reduced-price lunch. For these children, winter clothing is often financially out of reach.
Now through January 17
NEW ROCHELLE: In celebration of the legacy of Martin Luther King Jr., the Youth Council of the New Rochelle Youth Bureau invites the community to participate in their I Have a Dream video project and share your dream.
January 17 from 9-10 AM
VIRTUAL EVENT: Please join the NAACP New Rochelle branch as we celebrate the birthday and legacy of Dr. Martin Luther King Jr. in his own words.
Monday, January 17 starting at 12 PM
VIRTUAL EVENT: 21st Annual MLK Legacy Youth Awards in Honor of Martin Luther King's Legacy
Monday, January 17 at 3 PM
VIRTUAL EVENT: This youth-led event was purposefully aligned with Martin Luther King, Jr. Day to honor Dr. King's legacy of inspirational service and leadership. Dr. King's words, "Everybody can be great. Because anybody can serve," will echo throughout the afternoon. You can join the event on Facebook or Instagram @ALLIANCEFORSAFEKIDS
Monday, January 17 at 3 PM
VIRTUAL EVENT: Join the YWCA White Plains & Central Westchester's Center for Racial Equity this MLK Day to learn how cross-racial conversation and collaboration lead to racial equity and the achievement of Dr. King's dream of Beloved Communities. Through "Tell Me the Truth," racial justice advocates and educators Shay Stewart-Bouley (Black) and Debby Irving (White) will share racism's impact on their lives and how cross-racial conversation has been instrumental in their own understanding of 21st-century racial dynamics. They'll also help audience members understand how interpersonal social patterns hinder organizations from living up to their own ideals for diversity. This program is presented in partnership with support from the Westchester Martin Luther King, Jr. Institute for Nonviolence. Attendance is free. Registration is required.
Monday, January 17 at 5 PM
PLEASANTVILLE/JACOB BURNS FILM CENTER: Henry Hampton's definitive and acclaimed documentary series, Eyes on the Prize, chronicles the civil rights era from the point of view of the ordinary men and women whose extraordinary actions helped alter the fabric of American life. Hampton presents a massive collection of archival footage as well as in-depth interviews which provide unprecedented access into the history of this period. Winner of numerous Emmy Awards, a George Foster Peabody Award, and an International Documentary Award, Eyes on the Prize is our most comprehensive filmic record of the civil rights movement. We will screen two episodes, which follow Rev. Martin Luther King, Jr. from his most famous "I Have a Dream" speech delivered during the March on Washington to the passing of the Voting Rights Act.
Monday, January 17 from 6-7 PM
WEBINAR EVENT: Honoring Dr. King's Legacy Through Direct Action, Resilience, and Community Service
Tuesday, January 18 at 8 PM
VIRTUAL EVENT FOR NATIONAL DAY OF RACIAL HEALING: The YWCA White Plains & Central Westchester's Center for Racial Equity celebrates National Day of Racial Healing by hosting an evening with Dr. Thema Bryant-Davis, President-Elect of the American Psychological Association, minister, sacred artist, author, and host of The Homecoming podcast.
Thursday, January 20 from 12-5:15 PM
NEW ROCHELLE: The Winter Warmth shopping event is a free, one-day shopping boutique for the Sharing Shelf's teens ages 13-19 who hail from families in financial need. Invited students choose and take home winter essentials from thousands of donated clothing items, as well as shoes and accessories. All items are new or gently worn, age-appropriate, and checked for quality. Volunteers are needed to help set up the event and place donated clothing on display racks and tables as well as assist invited teens with their selection of clothing, shoes, and accessories. This is a great opportunity to help teens stay warm this winter! Shift One 12-2:45 | Shift Two 2:30-5:15 PM
Wednesday, January 26 from 4-6 PM
SCARSDALE: The Westchester County Diaper Bank is hosting a diaper drive to support the Child Care Council of Westchester. The diapers you drop off during this service event will allow struggling families, who cannot always provide a supply of diapers for their little ones, to go to work without that worry. When you stop by the Childcare Council of Westchester on January 26th, you'll have a chance to meet some of the grateful childcare providers and parents and recognize immediately the impact you've made. Your generosity and smile will make their days!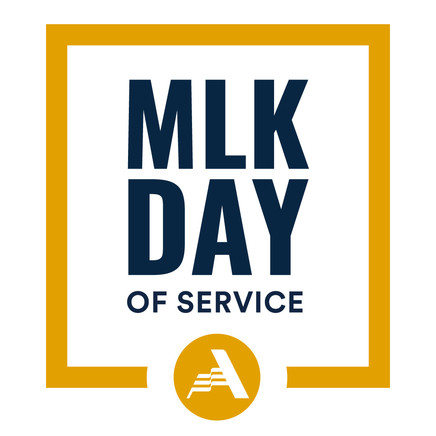 ABOUT MLK DAY
---
The Martin Luther King, Jr. National Day of Service is a day intended to empower individuals, strengthen communities, bridge barriers, create solutions to social problems, and move us closer to Dr. King's vision of a "Beloved Community."
Legislation signed in 1983 marked the birthday of the Rev. Dr. Martin Luther King, Jr. as a federal holiday. In 1994, Congress designated the Martin Luther King Jr. Federal Holiday as a national day of service and charged the Corporation for National and Community Service (now AmeriCorps), the federal agency that leads service and volunteering, with leading this effort. Each year, on the third Monday in January, the MLK Day of Service is observed as a "day on, not a day off" that is intended to empower individuals, strengthen communities, bridge barriers, create solutions to social problems, and move us closer to Dr. King's vision of a "Beloved Community.
Thank you to the thousands of volunteers who have served with us over the last decade to make this National Day of Service a part of who we are as a connected and resilient community.