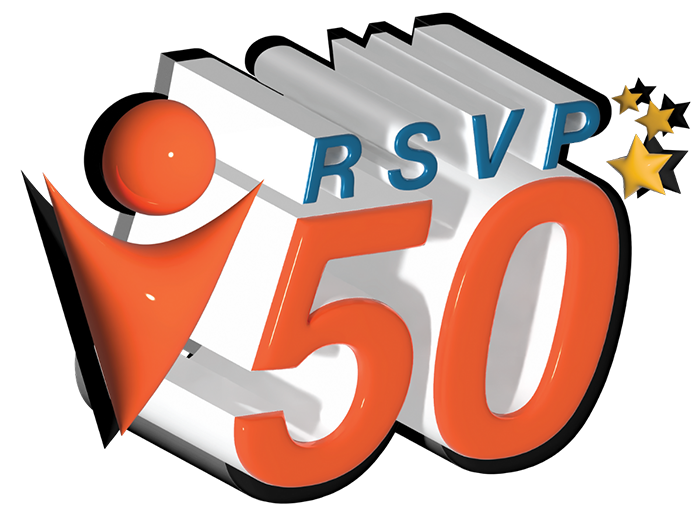 RSVP of Westchester • 1972-2022
A Celebration of 50 Years of Community Service
Wednesday, May 18, 2022 • Tarrytown, NY
Thank you to everyone who helped us to celebrate the 50th anniversary of our RSVP of Westchester program, which has been the go-to volunteer resource for thousands of adults aged 55 and over in Westchester since 1972. There is no better way than as a community to properly recognize five decades of local volunteers, nonprofits, and impact (and 1.5 million hours of community service)!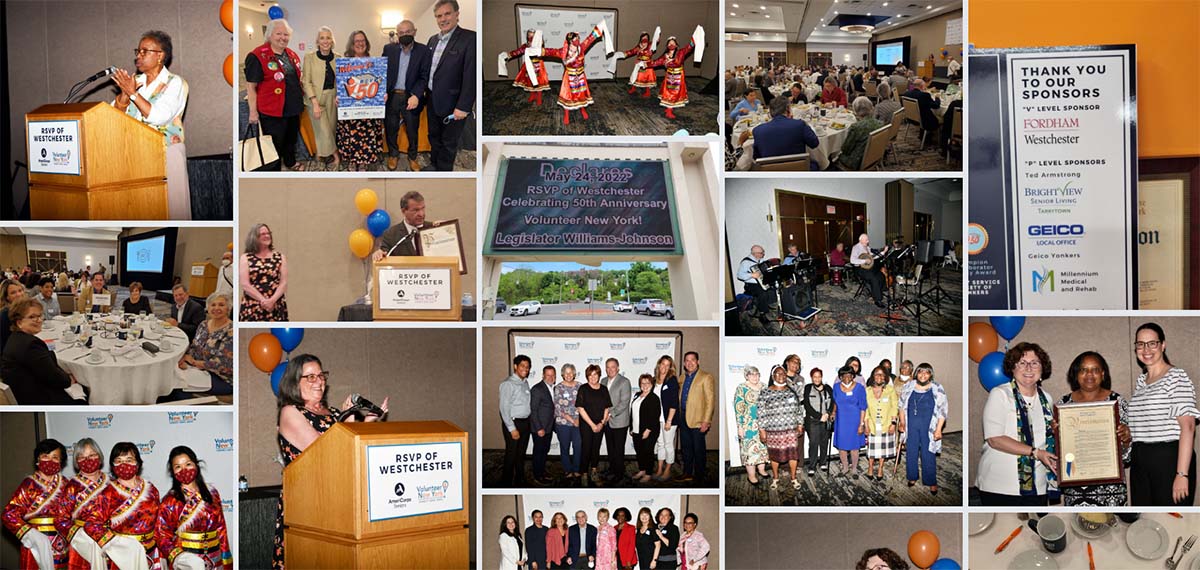 Decades of Dedication
Volunteer Award
Center for Aging in Place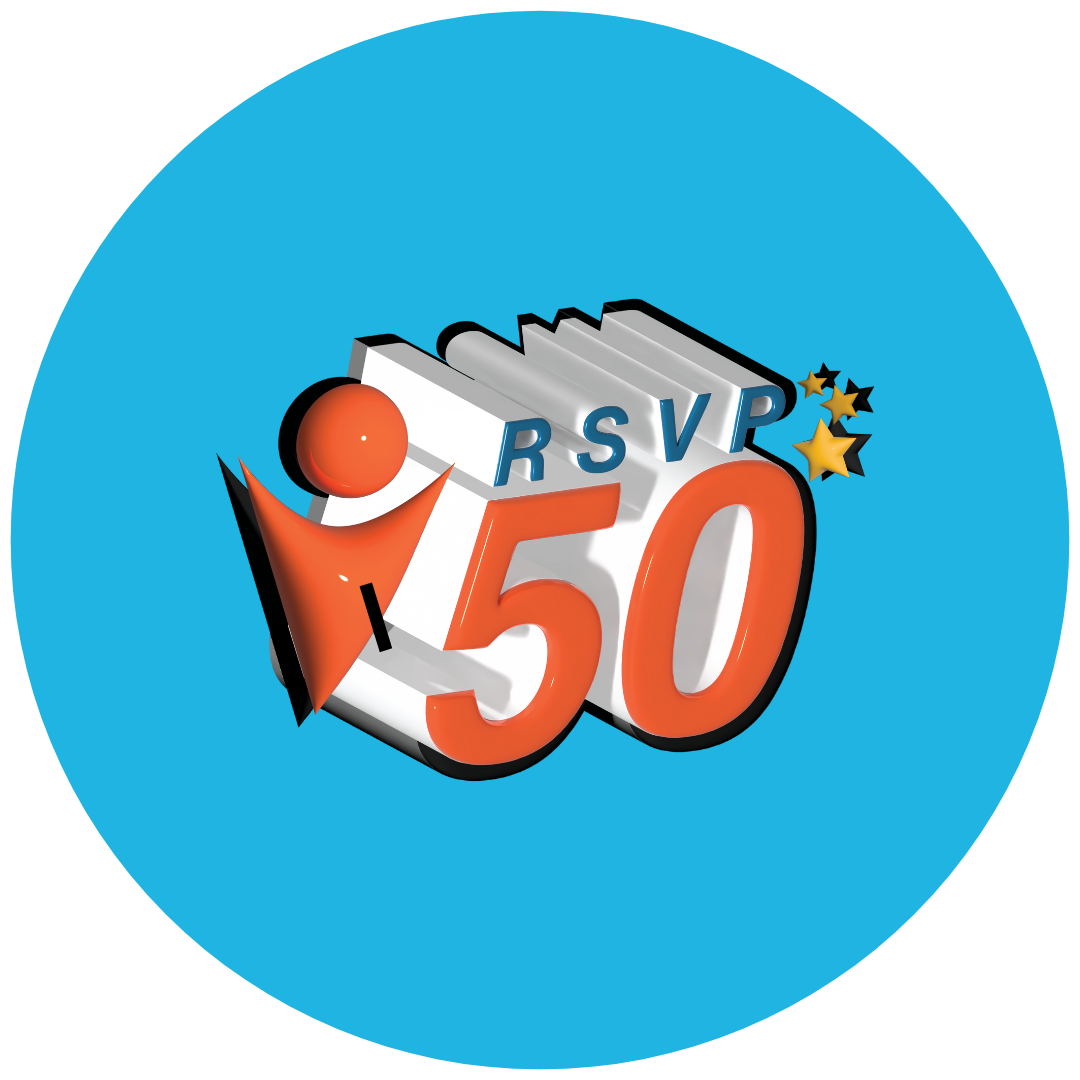 Variety in Volunteering Award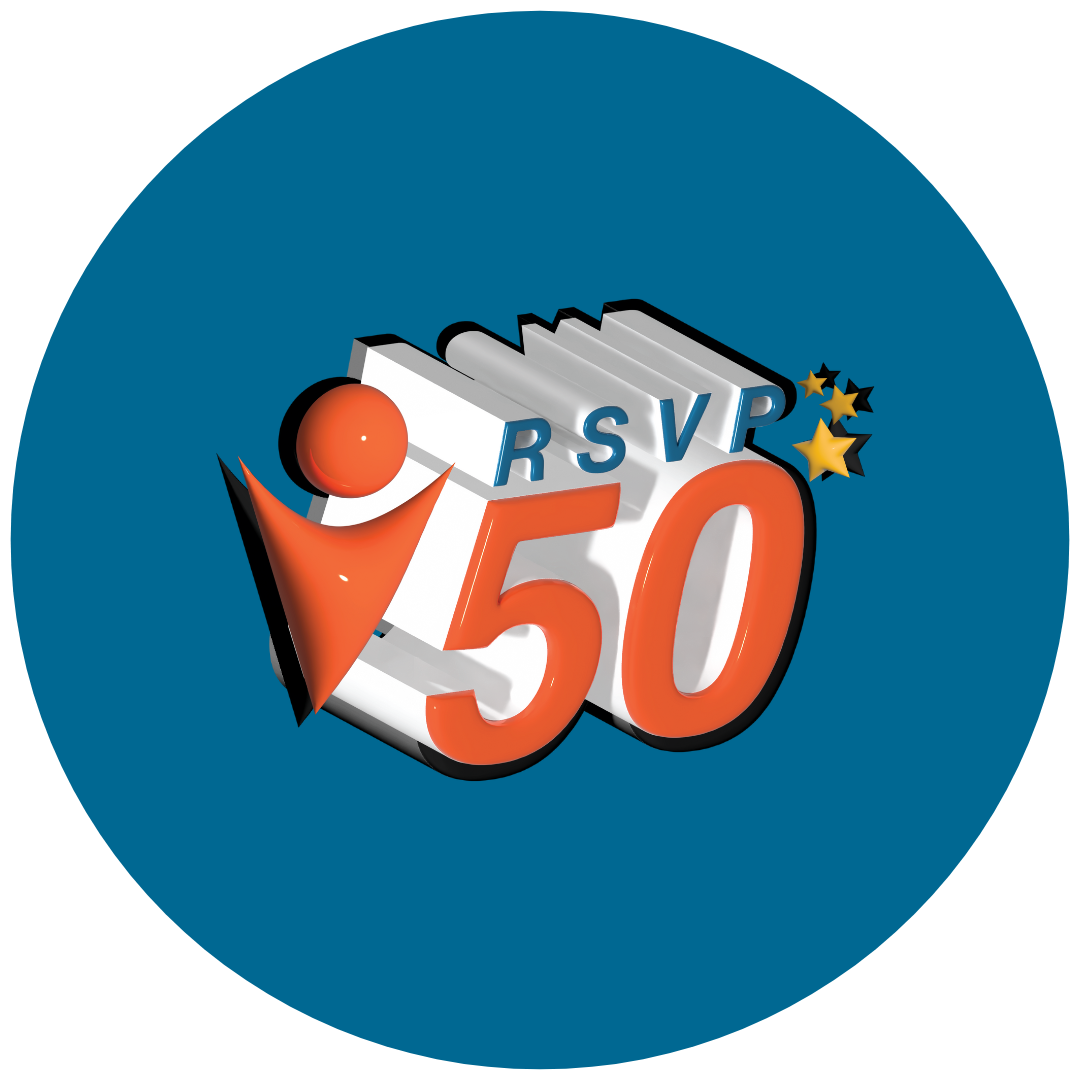 15,000 Hours & Beyond
Volunteer Award
VA Hudson Valley Healthcare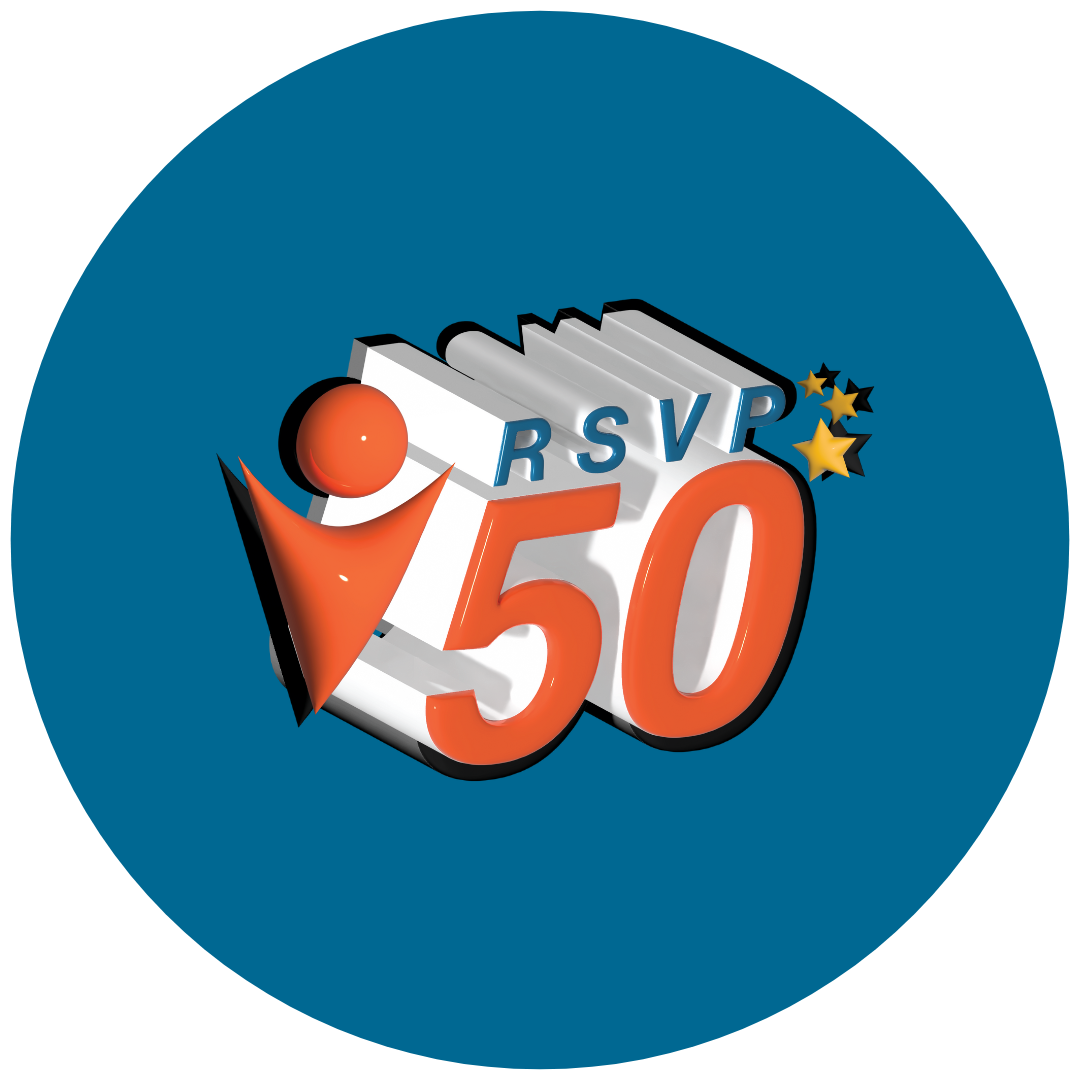 15,000 Hours & Beyond
Volunteer Award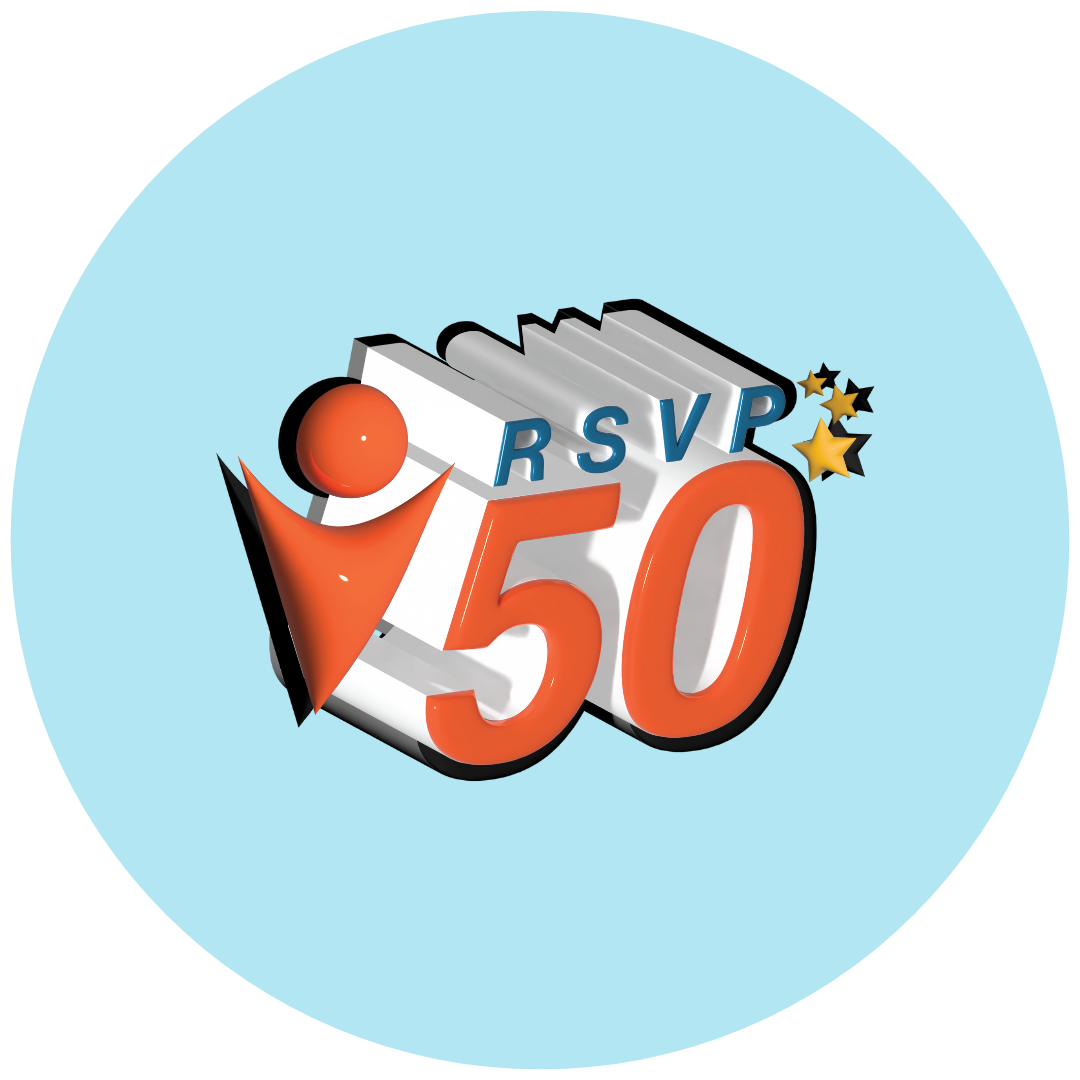 Champion Collaborator
Agency Award
Family Service Society of Yonkers

SPECIAL RSVP 50 NEWSLETTER
THANK YOU TO OUR RSVP 50 SPONSORS!
"V" Level Sponsor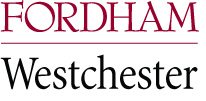 Fordham University
---
"P" Level Sponsors
Ted Armstrong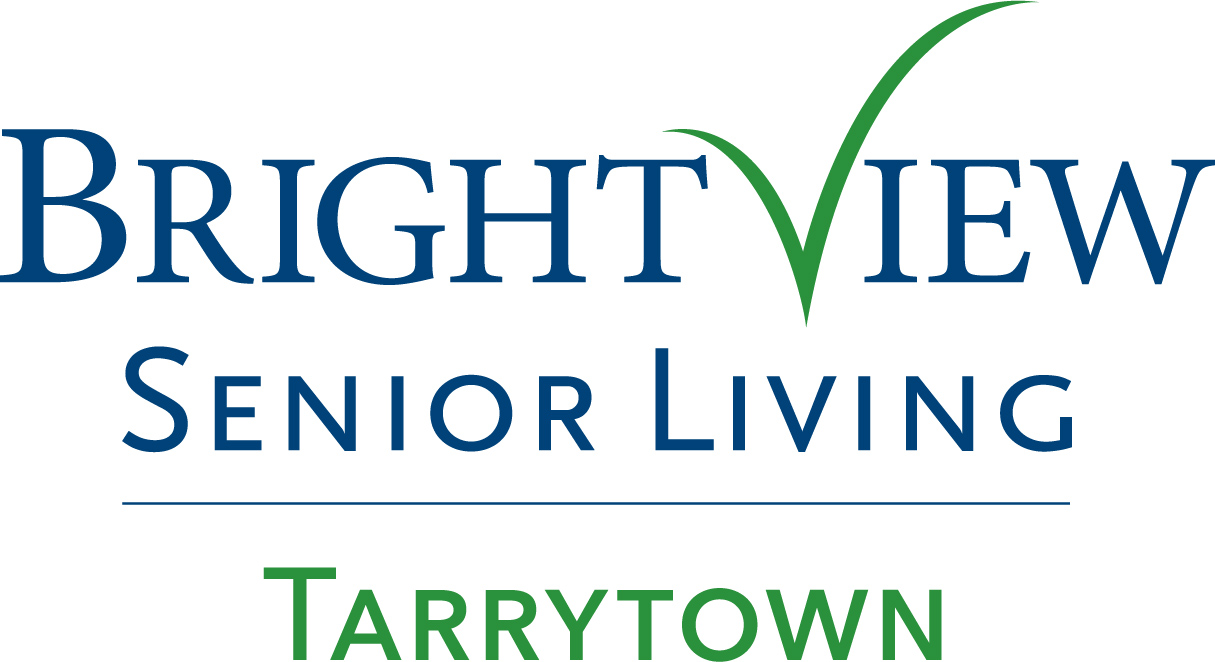 Brightview Senior Living

Geico Yonkers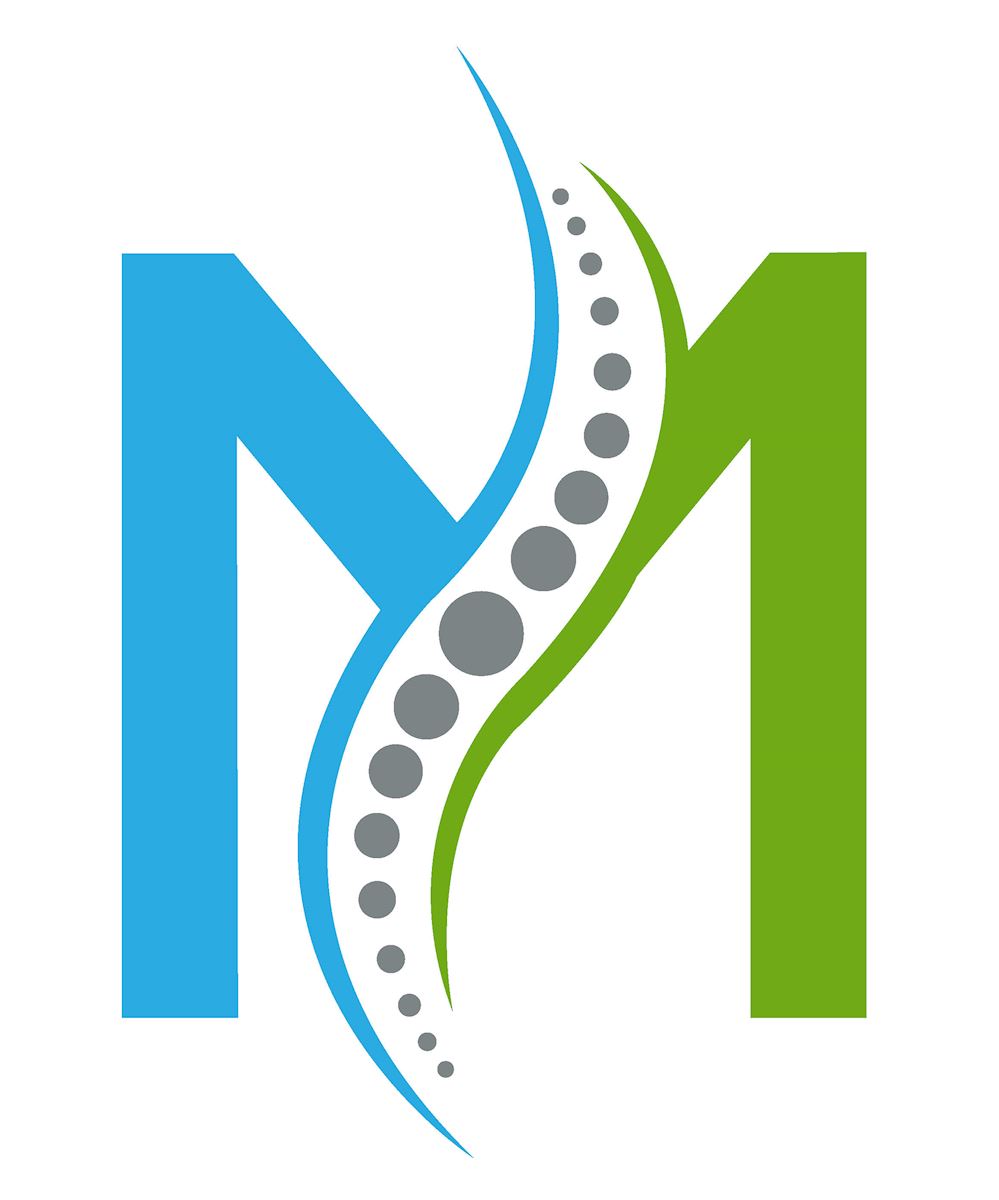 Millennium Medical and Rehab
---
Community Supporters
Jonathan Earl
Sha Fagan
Tara Fappiano
Old Guard of Westchester
Rosario Samudio
Lou Schenkel
Dr. Olga Shvets
Abbe P. Stein, Esq.
White Plains Hospital
Anita Wilton

RSVP 50 STEERING COMMITTEE
Thomasenia Myers, Co-chair
Christine Plazas, Co-chair

RSVP of Westchester is an AmeriCorps Seniors grantee and receives funds through their RSVP program. Additional support for RSVP of Westchester is funded in part by the U.S. Department of Health and Human Services, New York State Office for the Aging, and the Westchester County Department of Senior Programs and Services.