Rockland Nonprofit Board Boot Camp
COVID-19 UPDATE
In light of restrictions on public gatherings, the remaining sessions of Rockland Nonprofit Board Boot Camp will be presented virtually.
All registrants will receive remote access information. Keep an eye on your email for all the pertinent information you will need in order to take part in this virtual presentation.
- REGISTRATION IS NOW CLOSED -
Rockland Nonprofit Board Boot Camp
is about connecting new leaders to local nonprofits where their professional skills can help support their community through board service. When matched with the right nonprofit, a new board member brings their unique experiences and expertise that can tremendously impact the success and stability of an organization's ability to achieve their mission.
See 2020 event schedule. Featured Presenters.
Download Flyer (PDF)
.
Seeking community leaders and local professionals interested in board service
Find opportunities to serve on boards and connect with local nonprofits
Learn what it takes to be a prepared and effective board member
$15 registration fee provides you access to all 3 Rockland Boot Camp events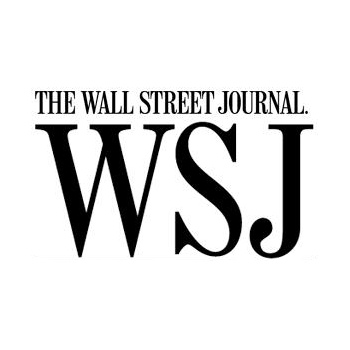 As featured in The Wall Street Journal
---
2020 Nonprofit Board Boot Camp Schedule
Nonprofit Board Boot Camp consists of two Boot Camp sessions and the opportunity to take part in our Nonprofit Board Speed Dating event, where participants will have the chance to meet with and learn more about local nonprofits that are seeking potential board members.
Boot Camp: Session #1
Tuesday, March 10, 2020
8:30am-11:00am
Dominican College
Orangeburg, NY
Boot Camp: Session #2
Wednesday, March 25, 2020
6:00pm-8:00pm
Dominican College
Orangeburg, NY
Nonprofit Board Speed Dating
Wednesday, April 22, 2020
5:30pm-8:00pm
Dominican College
---
Tuesday, March 10
Presenters:
Judy Siegel, Senior Staff Attorney, Pro Bono Partnership

Dart Westphal, Consultant, Support Center for Nonprofit Management

Moderated by Kim Cross, Executive Director, The Nyack Center
Panelists:
Daly Flanagan, Executive Director, Rockland Center for the Arts

Marissa Freemont, Advisory, KPMG US, and Volunteer Executive Director of the Rockland County Challenger Little League/Board Member

Nathalie Riobe, Board Member, The Nyack Center

Richard Yuen, CFP, Financial Advisor, The Cherkin Group, and Rockland Community Foundation Advisory Board Member/Annual Dinner Chair
Wednesday, March 25
Presenters:
Joe Valenti, VP Institutional Advancement, Dominican College

Donalee Berard, Partner, Berard & Associates CPA

Moderated by Kim Cross, Executive Director, The Nyack Center
Panelists:
Carmine Marchionda, CEO, ARC of Rockland County

Sabrina Hosang Jordan, CEO, Caribbean Food Delights, and recent Rockland Community Foundation Board Member
Mitch Brill, Managing Director, Atrium Wealth, and Past President of The Jewish Community Center
Joe Coe, Education & Digital Strategy Director, Global Healthy Living Foundation, and Rockland Pride Center Board Member
Benefits of Participation
Nonprofit Board Boot Camp offers an opportunity for new leaders to achieve important professional & personal goals.
Benefits include:
• Impact communities where you work and live
• Develop your support for local nonprofits
• Strengthen your professional network
• Engage with like-minded business leaders
• Advance your leadership skills and career goals
• Improve the ability of your chosen nonprofit to achieve its mission
Nonprofit Agencies Seeking Board Members
by Feb. 25, 2020 for the chance to be a featured participant in our Board Speed Dating event so we can help you find a great match!
Thank you to our 2020 Rockland Nonprofit Board Boot Camp Sponsors: