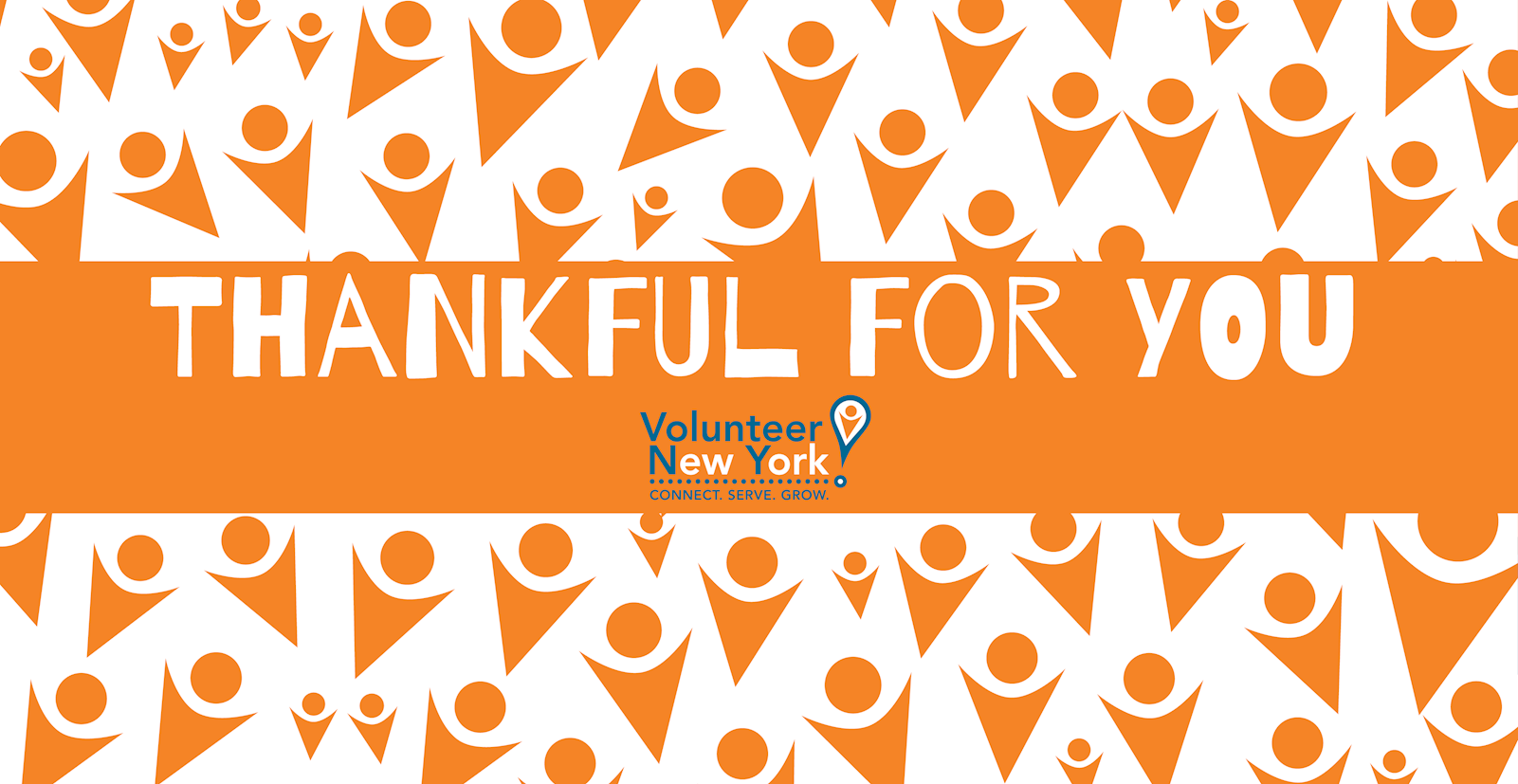 We're Thankful For You
In anticipation of the many families that will give thanks this holiday season, we would like to say how grateful we are to be a part of your connection to our community.
As you reflect this Thanksgiving, consider all the ways volunteerism or simply helping others have factored into your life. We hope they are memories that remind you why service is so very important.
And we're looking for all types of stories of volunteerism, whether you were the volunteer or the one being helped.
All story lengths accepted--from random acts of kindness, to moments that make you proud to be part of this community, like seeing neighbors being neighborly without thinking twice.
Just click here
to start jotting them down--because we can't wait to read them!
Happy Holidays from Volunteer New York!