PRIVATE COACHING FOR LW ALUMNI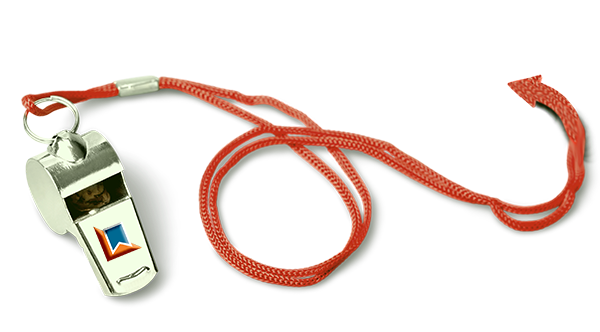 Do you remember the 10 LAWS of LEADERSHIP?
Here is law #2: Leaders are clear about their sense of mission.
As a Leadership Westchester Graduate, you know the power of living your values and your mission. But stepping into our mission can be challenging at times. Our circumstances change. Visions are not so clear. Keeping on-track can be challenging. So, what if you want help maintaining alignment with your values or mission; or perhaps you are experiencing significant challenges or changes in your life that you'd like some support with. Professional coaching can be a powerful approach to help you clarify how to make the most of your personal journey.
One of the great advantages of Leadership Westchester Alumni Association (LWAA) membership is the opportunity to tap into the expertise of other LWAA members. Communicating through a shared language enhances and builds upon the foundation established through Leadership Westchester.
The LWAA and Volunteer New York! are pleased to offer all LW Alumni a private 1:1 coaching package to support you as you navigate through life and work while keeping aligned with what is most important to you. A group of Leadership Westchester alum who are also professional and experienced coaches have agreed to offer a coaching package exclusively for Leadership Westchester graduates. This offer is an opportunity to support you with your personal journey and expand your experience and learning from Leadership Westchester.
The private 1:1 coaching package includes:
Working with an experienced coach

Ten (10) private 1:1 coaching sessions

Each session will be - 45 minutes

E-mail/text check-ins between coaching sessions
This private 1:1 coaching package is offered for a total of $1,500. After this initial offer, you and your coach can review your achievements, discuss your ongoing plans, and, if applicable, agree upon a new arrangement to meet your additional goals.
You are invited to speak with one or more coaches for a FREE 30-minute Discovery Call to see who you align and connect with for the most impactful engagement. Once you have chosen your coach you may sign up with them directly and embark on your next phase of leadership training.
See coaches' contact information and bios below.
LWAA Private Coach Contact Information
| | | | | |
| --- | --- | --- | --- | --- |
| COACH NAME | LW CONNECTION | COMPANY NAME | EMAIL OR WEBSITE | CONTACT NUMBER |
| | LW Co-Facilitator | Hero Coaching | melissa@herocoaching.org | 845-548-6321 |
| | Class of 2021 | LHS Coaching | laurie@lhscoaching.com; lhscoaching.com | 914-255-0358 |
| | Class of 2016 | Professional Impact Consulting, LLC | ruth@professionalimpactconsulting.com | 914-830-0733 |
| | Class of 2011 | LSR Consultants | lynne@lsrconsultants.com | 201-248-6606 |
| | Class of 2018 | PRIDE Matters, LLC | valerie@pridemattersllc.com | 914-656-7719 |
Melissa Swartz has over 16 years of non-profit leadership experience in organizations ranging in size from large world-renowned institutions to small grassroots organizations. She has created and implemented strategic and development plans resulting in record-breaking event fundraising, grant awards, and major donation earnings. Melissa is dedicated to elevating the effectiveness and efficiency of mission-driven organizations while improving work/life harmony for their professional and volunteer leadership. She finds great joy partnering with clients as they reconnect or in some cases discover their true selves.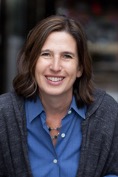 Laurie Hirsch Schulz partners with organizations and individuals to navigate change and disruption when the path forward is uncertain. Coaching engagements focus on building effective action plans that reflect mission and values while identifying and working through roadblocks that may get in the way. Through her practice, LHS Coaching, Laurie takes a collaborative approach to empowering individuals through 1:1 services, Mastermind groups, team facilitations and interactive workshops.
Laurie's coaching combines expertise developed through a successful 20+ year corporate career in marketing and business strategy with the tools of coaching including integration of design thinking mindsets and processes. Laurie is a June 2021 graduate of Leadership Westchester from Volunteer New York!. She is the founder of Broad River, a networking organization that provides women a relaxed space to connect and build community together and serves on the board of Westchester Youth Alliance. Learn more at lhscoaching.com.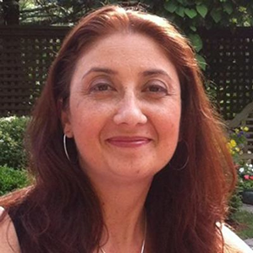 Dr. Ruth Nirenberg is an NYS Licensed Psychologist with over 25 years of leadership experience in the world of non-profit and professional performance enhancement. She has culminated her lifetime of clinical and administrative experience, and her commitment to helping others reach their potential, by founding Professional Impact Consulting, LLC. With a collaborative, strength-based, and person-centered mindset, Ruth is living her personal and professional mission to foster growth in others by supporting individuals and organizations in setting and achieving growth milestones on their journey of self-discovery and application. Coaching with Ruth means developing an understanding of and resolving change-related ambivalence, organically embracing and advancing through stages of change, enhancing flexibility in perspective taking, and approaching self and others with increased humility. Through her individualized coaching style, integrating her clinical knowledge and personalized skill development approach, Ruth promotes learning and inspires others to realize a more fulfilling personal and professional life led from within.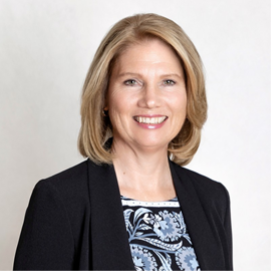 A certified professional coach, group facilitator and change-maker, Lynne helps independent businesses and non-profit leaders, develop a foundation of leadership that serves as a catalyst for growth. Applying knowledge and skills acquired over decades of working with small and large companies, and non-profits, she guides business owners and non-profit leaders in strategic planning, sound decision-making, leveraging the strengths of individual team members, and developing communications that build collaboration, respect, and trust. Lynne provides clients with the tools to become outstanding leaders focused on transforming their organization for the future and serving as a positive force in their communities.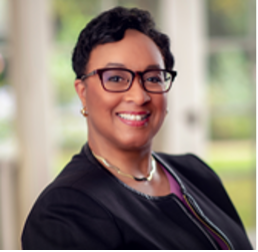 Valerie Mason Cunningham is a certified professional coach. A diplomatic, dedicated, and respected business leader recognized for leading and inspiring people to deliver excellence. A change champion and long-term value driver who leverages her global business acumen in talent management, operations, sales, marketing, communications, and finance to deliver exceptional results for organizations and individuals. She engages actively in the advocacy, discussions, and design for a diverse workforce and work environment. All to embrace the power of inclusion and belonging. Her mission and purpose in life-by sharing her own experiences, is to help inspire leaders to up level their skills so they can maximize their impacts and full potential in their personal and professional lives, and the communities they serve.
Valerie exhibits the executive presence and leadership gravitas critical to engaging people, building consensus, collaborating with colleagues, and cultivating beneficial relationships. She enjoyed an extraordinarily successful career at Xerox Corporation with 38 years of progressive leadership and management experiences, while driving purposeful and consistent business results. At present she serves as the Chair of the Board of Directors and Executive Committee Chair for Volunteer New York! She is a member of the Board of Trustees and Development Committee at Mercy College, and member of the Friends of URI (Urban Resource Institute) focused on Domestic Violence. Valerie is the Managing Principal of PRIDE Matters, LLC (PRIDE stands for-Personal Recognition In Delivering Excellence), a coaching and strategic consulting firm. She is a Leadership Westchester Graduate-Class of 2018. Valerie earned her Bachelor of Science degree in business management and marketing communications, with a concentration in computer science from the State University of New York Old Westbury. She attended Spelman College for two years where she studied Computer Science. In 2020 she received an Honorary Doctorate of Commercial Science degree from Mercy College School of Business. Valerie believes that experiences matter, everyone's journey has purpose in life, and the greatest freedom is the freedom of choice.
So, can you name the other 9 laws of leadership?