Looking for our Thank You Wednesday page + 2021 media gallery?
Click here
Use the form below to make your donation count and support local volunteerism.
Other ways to give
7th Annual #Bridge2Give awareness + generosity campaign with The Journal News
Bridge2Give is all about supporting both sides of the bridge -- the people who want to give and the nonprofits that rely on people power. And what helps keep this bridge connected is the Volunteer Hat and the community leaders who step up to wear it on Giving Tuesday.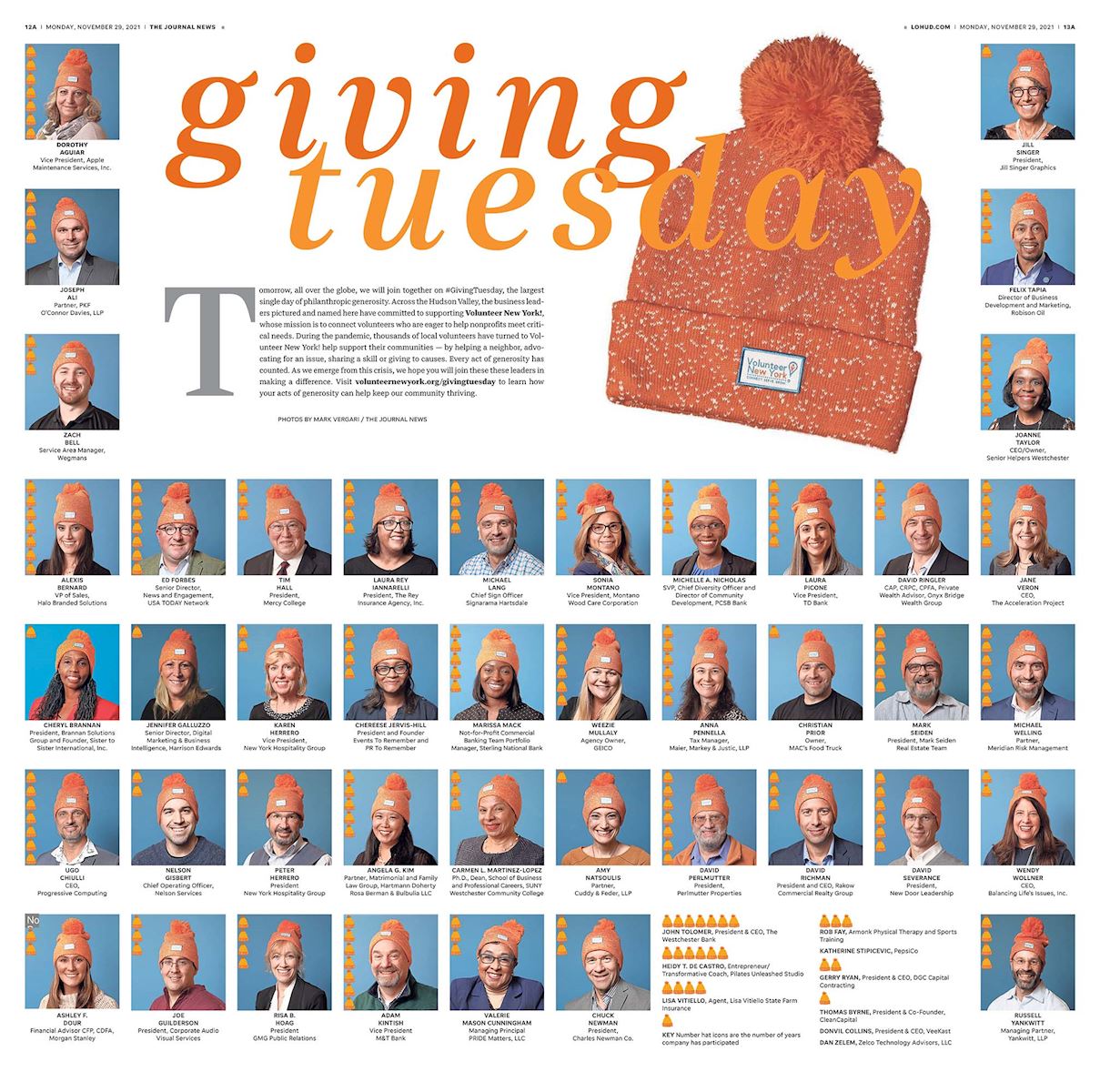 DID YOU KNOW!?
With the support of last year's #bridge2give leaders who stepped up to wear the hat in 2020, we were able to multiply that support and put it to GOOD use inspiring over 35,000 volunteers, mobilizing over 399,000 hours of service that went towards supporting local nonprofits, and creating a positive community impact equivalent of over $12,700,000 in value!


RECORDED DECEMBER 2020

1. It's a celebration of generosity and kindness
2. It's a chance to learn directly from local nonprofits about where your help, time, and resources can do the most good for your community and neighbors in need.
Below are links to support these organizations and learn more about them.

Meals on Wheels Programs & Services of Rockland
RideConnect of Family Services of Westchester
American Red Cross Metro New York North Chapter


Since 2015 a select few community leaders have worn the Volunteer Hat on Giving Tuesday in recognition of their critical support of Volunteer New York!'s mission to engage volunteers of all ages, to address pressing local challenges, and to build more caring and vibrant communities. Click the images above to see who you might know from past years.
Thank you to our 2020 community leaders!
Looking good, doing good in those Volunteer Hats!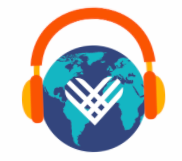 ---

+ Give your time: Volunteer
+ Give your voice: Speak up
+ Give goods: Support holiday drives
+ Give money
: Donate to a nonprofit
+ Give kindness: Be the light