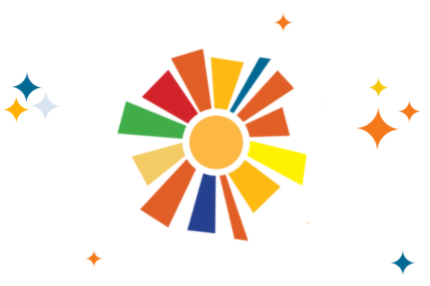 Watch the recording of the live stream below!

---

Courtesy of PKF O'Connor Davies, LLP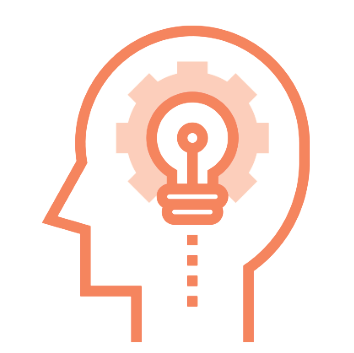 Education & Literacy Award
for volunteer action with
Presented by Two's Company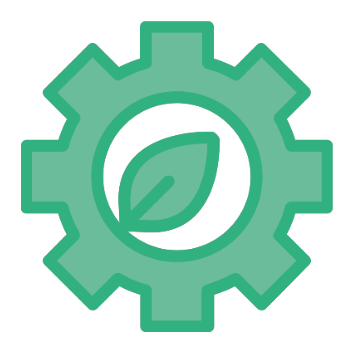 Going Green Award
for volunteer action with
Presented by Con Edison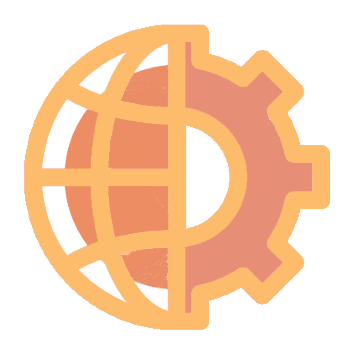 Quality of Life Award
for volunteer action with
Presented by PCSB Bank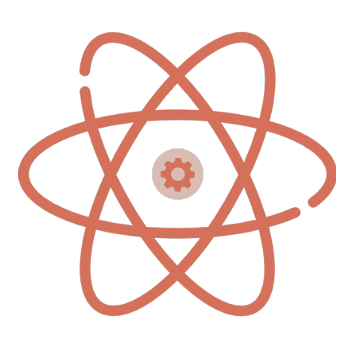 Resiliency Award
Jolina and Brian Halloran
for volunteer action with
Presented by WMCHealth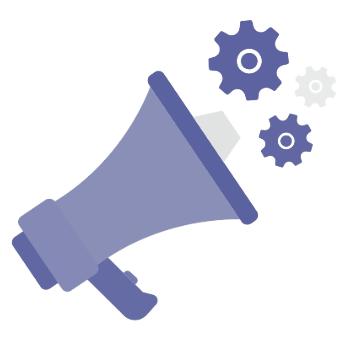 Social Advocacy Award
for volunteer action with
Presented by Regeneron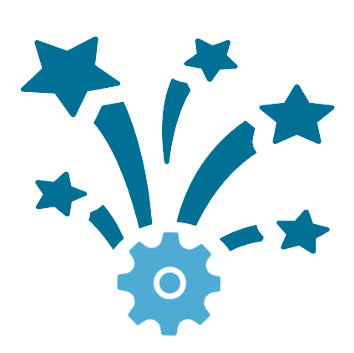 Youth Leadership Award
for volunteer action with
Presented by PKF O'Connor Davies, LLP
Thank You To All Event Sponsors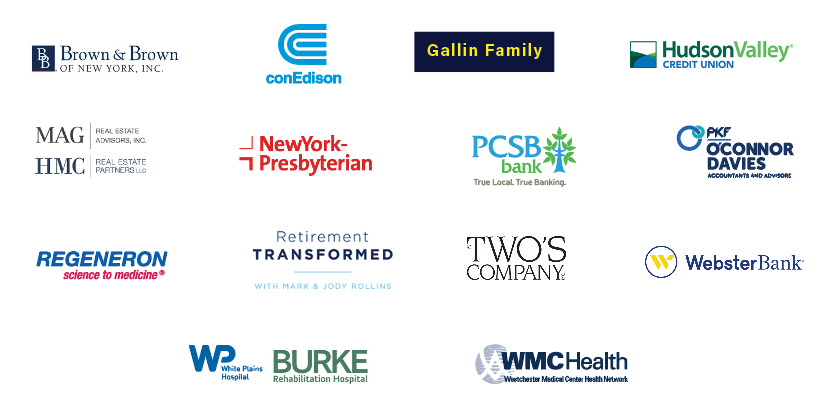 Presenting Sponsor
Award Sponsors
Platinum Sponsor
Silver Sponsors
MAG Real Estate Advisors, Inc.
Bronze Sponsors
White Plains Hospital and Burke Rehabilitation Hospital
Video Sponsor
Hudson Valley Credit Union
Coffee Sponsor
Giveaway Sponsor
---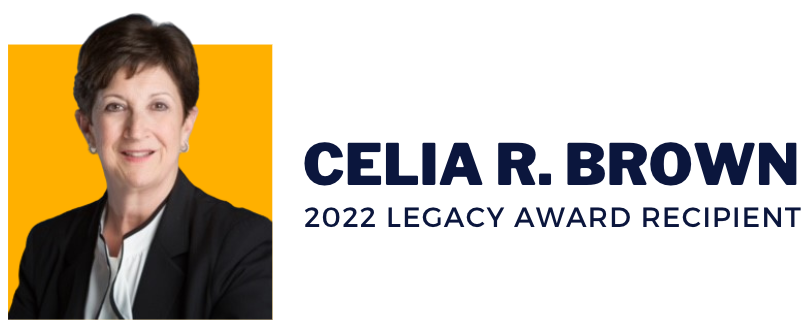 Volunteer New York!'s Board of Directors would like to bestow its highest honor, the 2022 Legacy Award, on Celia Brown.
Celia is a longtime friend, former board member, and generous benefactor of Volunteer New York!. As evidenced by her years of high-level counsel to Volunteer New York! senior leadership and advocacy of volunteerism, she is a true believer in the impact volunteer power can make on solving pressing community challenges.
Celia has always been dedicated to the non-profit arena, serving as a member of the Board of Directors of Volunteer New York! for 10 years. Before and after her Volunteer New York! Board service, she provided leadership coaching to the former and current executive directors. She led Volunteer New York! through the strategic planning and rebranding processes at which the current mission, name, and look of this newly invigorated organization was born. Always happy to roll up her sleeves, Celia has also served on the front lines of community engagement as a site captain for Volunteer New York!'s two community-wide action days - the 9/11 and MLK Days of Service.
Celia is an active member of Impact 100 Westchester, currently serving on the Non-Profit Advisory Committee. Prior to Volunteer New York!, Celia was a board member for the New York City non-profit, The Way to Work. She has also served as a senior strategic advisor to the University of South Carolina's Center for Executive Succession at the Darla Moore School of Business.
Professionally, Celia is an Independent Public Company Director and Management Consultant. She has an extensive global HR and corporate law background and experience at times of business and leadership transition, integration, and expansion. Celia is currently a member of the Board of Directors of 1-800-Flowers.com, serving as Chair of the Compensation Committee and a member of the Governance Committee. She is also a member of the Board of Directors of Volt Information Sciences, Inc., serving as Chair of the Human Resources and Compensation Committee. She previously served as the Chief Human Resources Officer of Willis Group Holdings and Head of HR and Public Relations at XL Capital Ltd. Celia has worked for many years in the areas of CEO transitions, succession planning, talent identification and development, executive compensation, M&A, climate assessment and culture change, including 30 years of service as a trusted advisor to senior leaders.
Celia has a B.A. from Emory University and a J.D. from the University of North Carolina School of Law. She lives in Purchase, NY with her husband, Larry, not far from the Rye Brook community where they raised their two daughters.
Join us in paying tribute to Celia's legacy and impact at the 2022 Volunteer Spirit Awards on Friday, April 8 in Tarrytown!
Stephanie and Stephen Novick
Laurie and Randy Pearlman
Carmen L. Martínez-López, PhD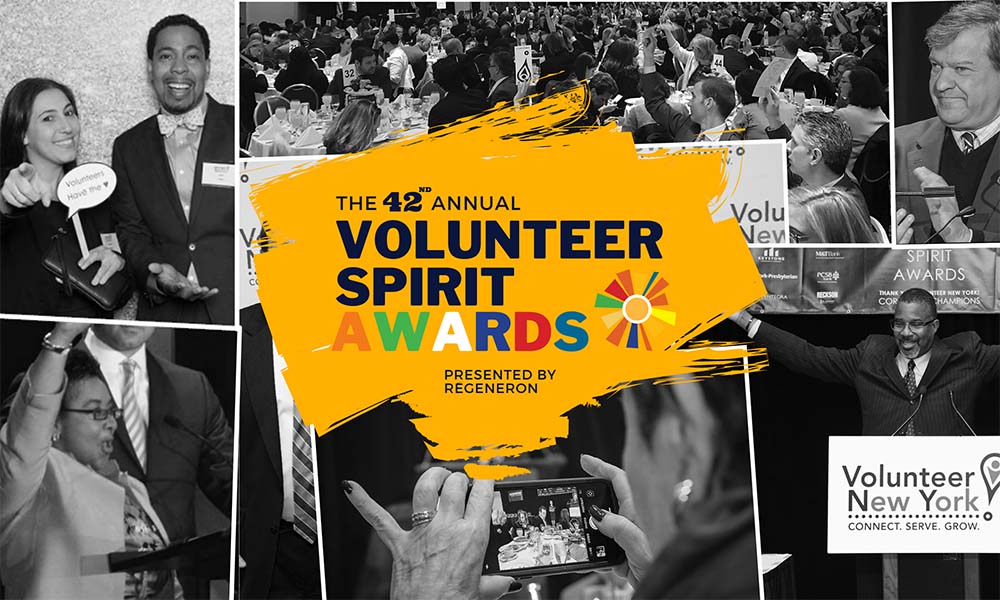 ABOUT THE VOLUNTEER SPIRIT AWARDS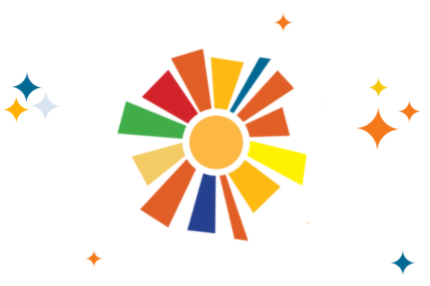 The Volunteer Spirit Awards celebration is the premier volunteer recognition event in our community, typically attended annually by over 600 community leaders and supporters of local volunteerism. Each spring during Global Volunteer Month, Volunteer New York! recognizes a distinguished group of volunteers who have done extraordinary work in our region. Volunteers are nominated in six categories, and an independent panel of judges selects one person or group for each category.