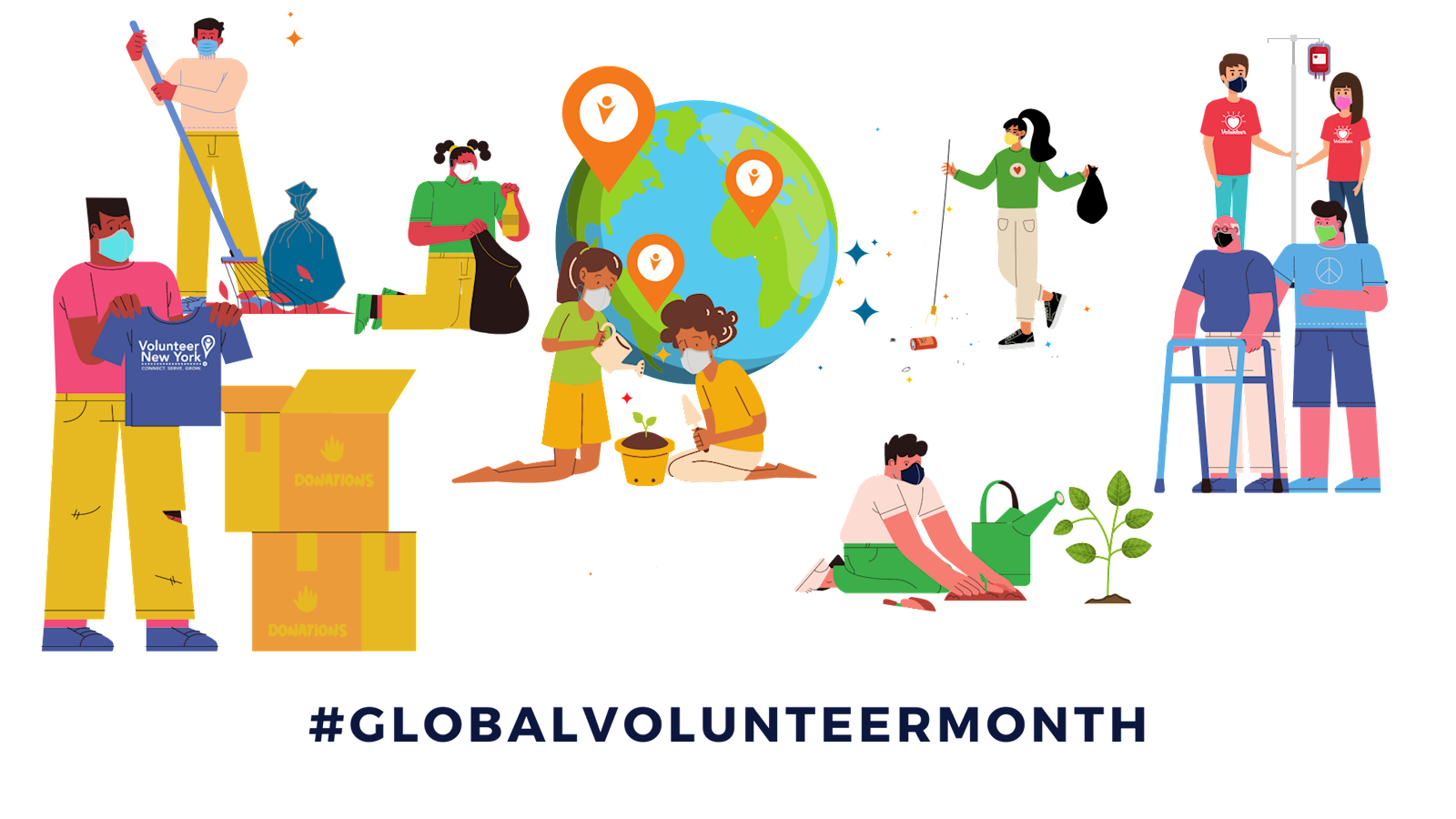 April is Global Volunteer Month, where we celebrate the impact of volunteer service and the power of volunteers to tackle society's greatest challenges, build stronger, more vibrant communities, and take action that changes the world. Volunteers help bridge differences, foster connections, and inspire others. We have seen volunteers step up in amazing and extraordinary ways this past year—going above and beyond to give what they can to help the most vulnerable among us. Our community would not be the same without you. Thank you!
To learn more about how we recognize local volunteers during Global Volunteer Month visit our
Volunteer Spirit Awards
page!!
Tell us about a volunteer who made a difference in your life. Send quotes and pictures to
charles@volunteernewyork.org
and we will feature them on social media. Please only send pictures you are comfortable having on social media.

There are many ways to help all month long. Find an opportunity below.
Please wait...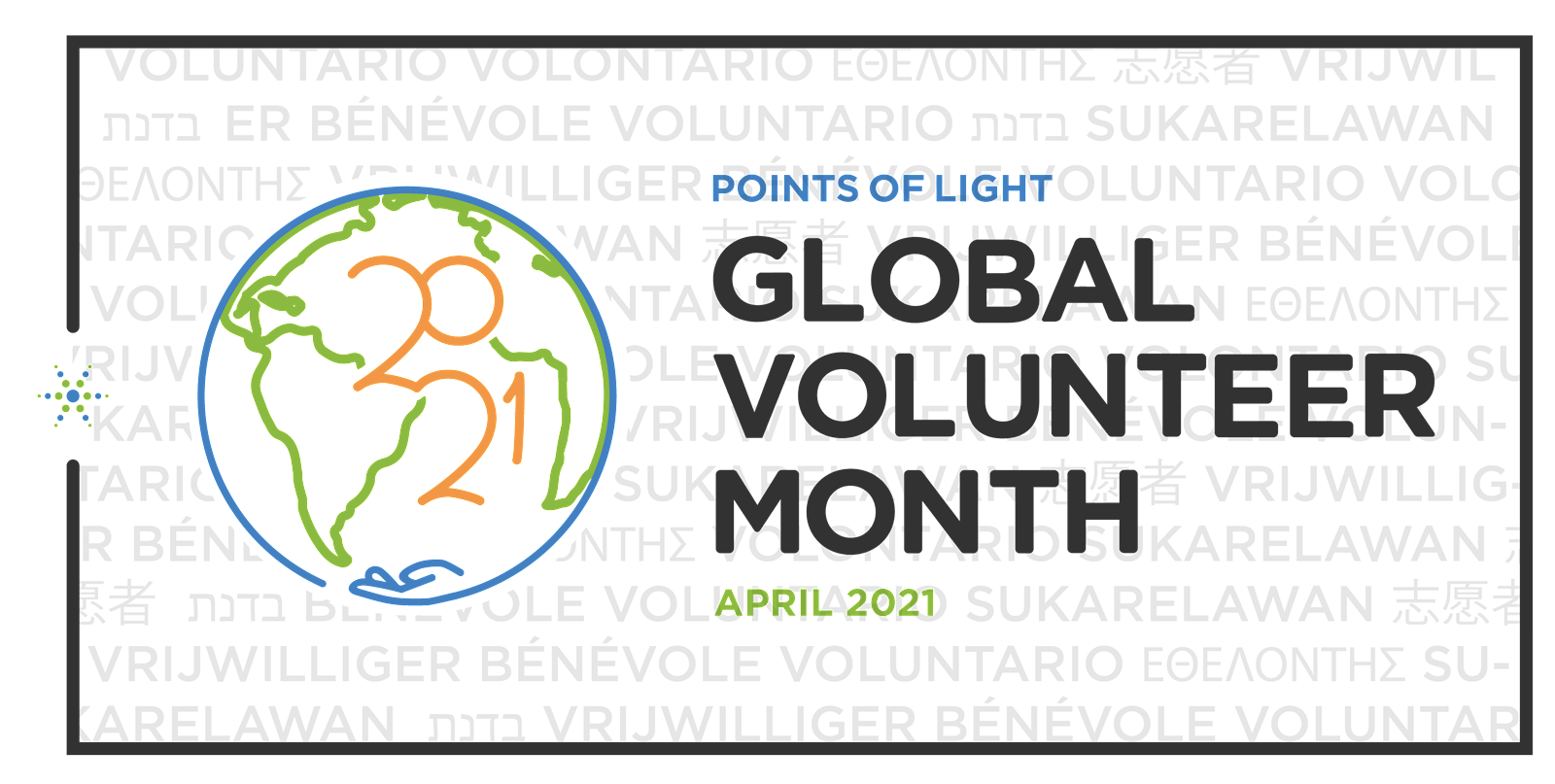 Learn more about Global Volunteer Month and ways you can get involved from Points of Light.