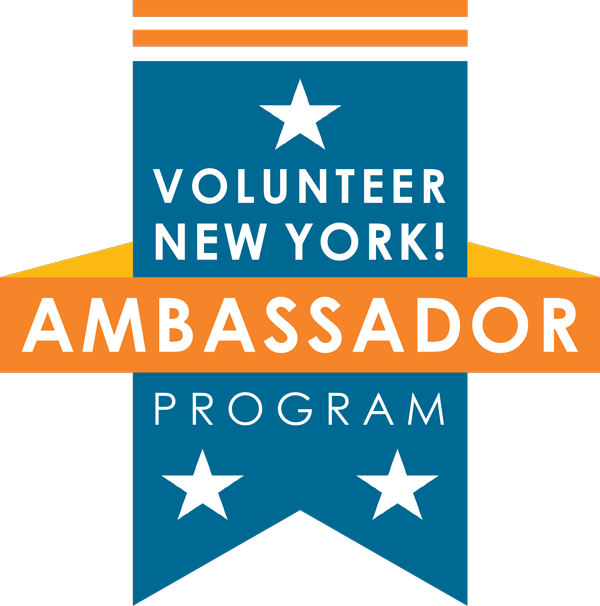 Relationships Matter
Ambassadors are a team of volunteers who are committed to the Volunteer New York! mission. They represent us at community meetings and provide critical support for our signature events throughout the year.
And who better to be an Ambassador, than someone like yourself? Volunteering is a way of life for you, and you know it feels good—it makes you smile, it's hard work and your hands may even get dirty if you do it right.
To be eligible, volunteer with our NOW program five times.
Join NOW
,
and start on your path to becoming a Volunteer New York! Ambassador today!
To learn more, please contact:
Community Outreach Manager