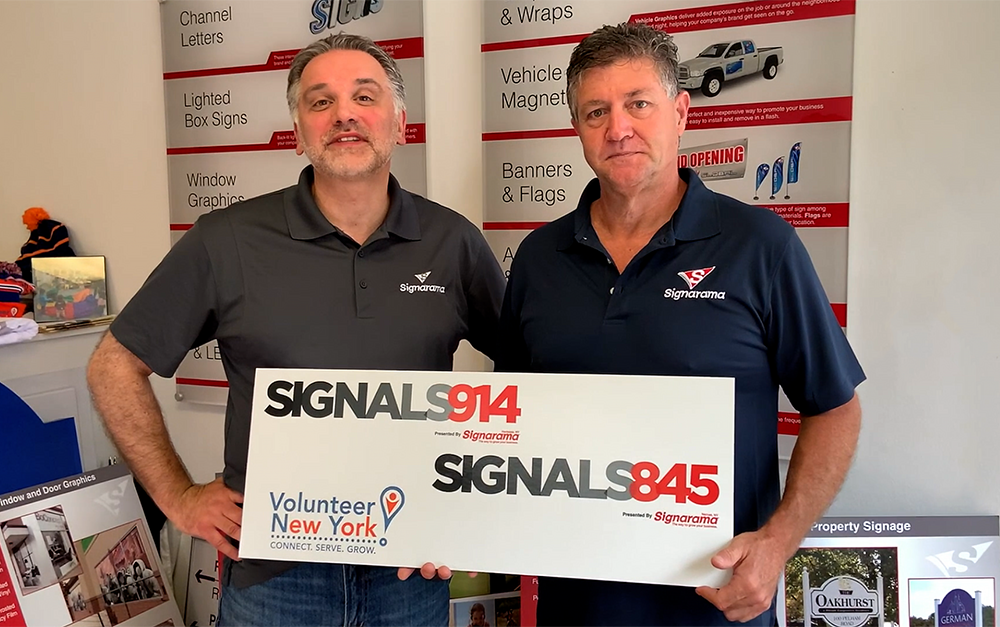 NEW! ATTENTION LOCAL NONPROFITS
Signarama Hartsdale and Signarama Nanuet are giving away $20,000 in free signage and print production services to Westchester and Rockland nonprofits!
Apply today for marketing support to help your organization tell its story, recruit volunteers, and raise the awareness of your services, events, impact, or needs.
_ _ _ _ _ _ _ _ _
Deadline to Apply: September 30, 2021
Grant to be Awarded: November 2021
Judging Criteria: Grant recipients will be chosen at the discretion of Signarama Hartsdale/Nanuet, based on the need/impact of the request, size of the request, additional resources the organization has available, and the total number of grant applications.
A little background on Signals 914 + 845
At the culmination of this experiment in 2019 to provide nonprofits with free signage and marketing support, the first Signals914 grant cycle proved successful with Signarama Hartsdale
awarding fifteen nonprofits
a mix of marketing, design, signage, and production services valued at over $10,000 -- after having received almost two hundred thousand dollars in grant and printing requests from local nonprofits! Fully showing how great a need for this type of support there was in our community.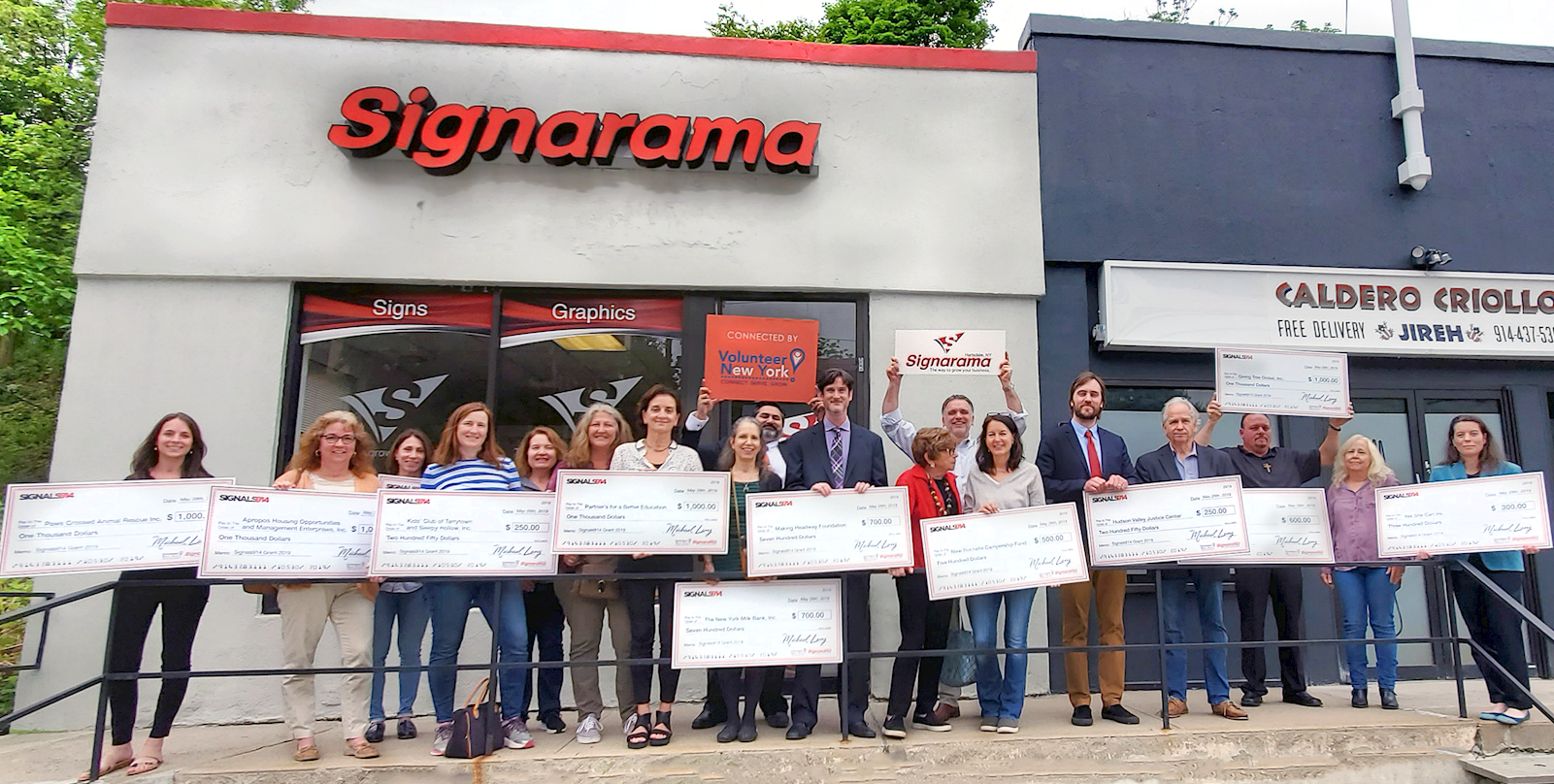 "The first Signals914 campaign was such an amazing experience. But, I'm even more thrilled that we're finally able to do this again to help support those who make a difference in our community -- and to also be doing this in partnership with my friend Don Lubarsky, owner of Signarama Nanuet, who has doubled the impact and reach of this campaign by creating his matching
Signals845 grant program to support Rockland
!"
What type of impact could new marketing, signage, or display materials have on your organization?
Now's your chance to try and find out!
Volunteer New York! is a proud Signals 914 + 845 partner!