How to Pick a Great Volunteer Project
At Volunteer New York!, you'll find nearly a thousand volunteer projects to choose from. How do you pick the right one, just for you?
---
By Abby Beal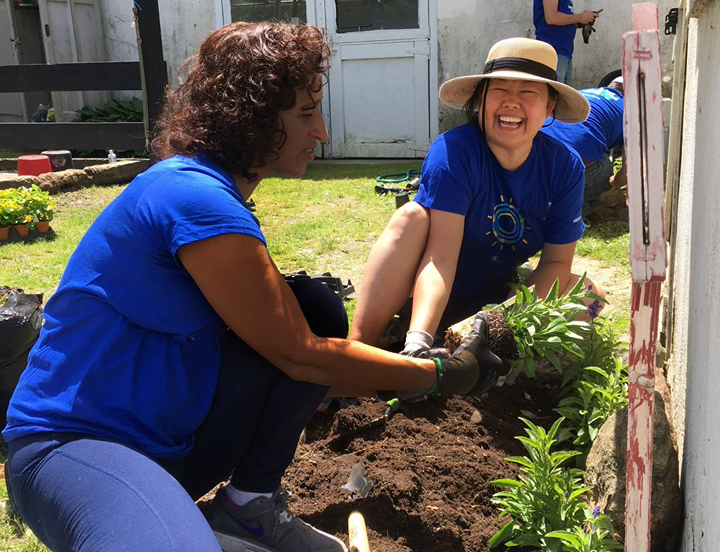 Fortunately, lots of volunteers exactly like you are doing just that. In 2018, Volunteer New York! inspired more than 23,000 volunteers who contributed just over 300,000 service hours to 500 local nonprofits. So, we're confident that you'll find a volunteer project that makes a difference & that you also enjoy.
Jessica Friedlander, Volunteer New York!'s Volunteer and Nonprofit Engagement Manager offers the following advice when seeking out a volunteer project:
Choose opportunities that support your school or religious service requirements (confirmation, bat/bar mitzvah, requirements for high school or college applications), as well as your field of study

Consider opportunities that could showcase your leadership skills or make a great college essay subject

Remember that volunteering is a great way to network, build up skills, get your foot in the door with an organization, and gain potential references you can then utilize for college applications or part-time jobs

Consider your time commitment: are you only free on weekends? In the evenings after class? During the summer and other school breaks? Do you have other obligations (part-time job, sports/extracurricular activities, homework) that could be a potential conflict?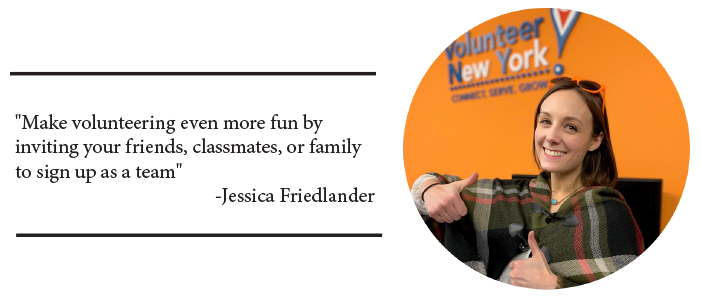 Consider opportunities that are close to home or easy to get to (especially if you rely on your parents for transportation)

On the flip side, consider opportunities that are located in or near the community where you want to study (i.e. if you're a high schooler looking to attend a local college like Pace, it might make sense to volunteer in Pleasantville so you can gain experience and make connections with the community you'll soon call home, or familiarize yourself with the area before you apply)

Consider minimum age requirements since many opportunities are only suitable for people 18 and up. If that's the case . . .

Consult our handy

Youth App and Youth Page

! It's a great place to start for those who are under 18 and want to find volunteer projects suitable to their age groups and interests
You can find volunteer projects several ways by visiting our Volunteer New York! website. At the
Find an Opportunity tab
, you can see projects that nonprofits have an immediate need for a volunteer. There is also a tab for
Find a Nonprofit
, if you would like to do a search to find an organization that you want to support. Or go to our
Search by a Cause
page to find opportunities related to a cause you're passionate about.
Take a look at the
Opportunity Calendar
to see which volunteer projects are available on specific days. This is a terrific way to find something, when you want to help, and you know you have certain days free ahead of time. Remember to check out the Events tab listed under the main menu, Volunteer New York! helps out the community with volunteer support year-round, and this is an ideal way to help.
Want to stay up to date on the latest volunteer projects in your area?
Create an Account
at our site and also sign up for our opportunity e-newsletter, so you'll receive volunteer project updates direct to your inbox, letting you know about terrific projects that are available.
Your community needs your effort, talents & help, to be the best it can be. Thank you for volunteering!